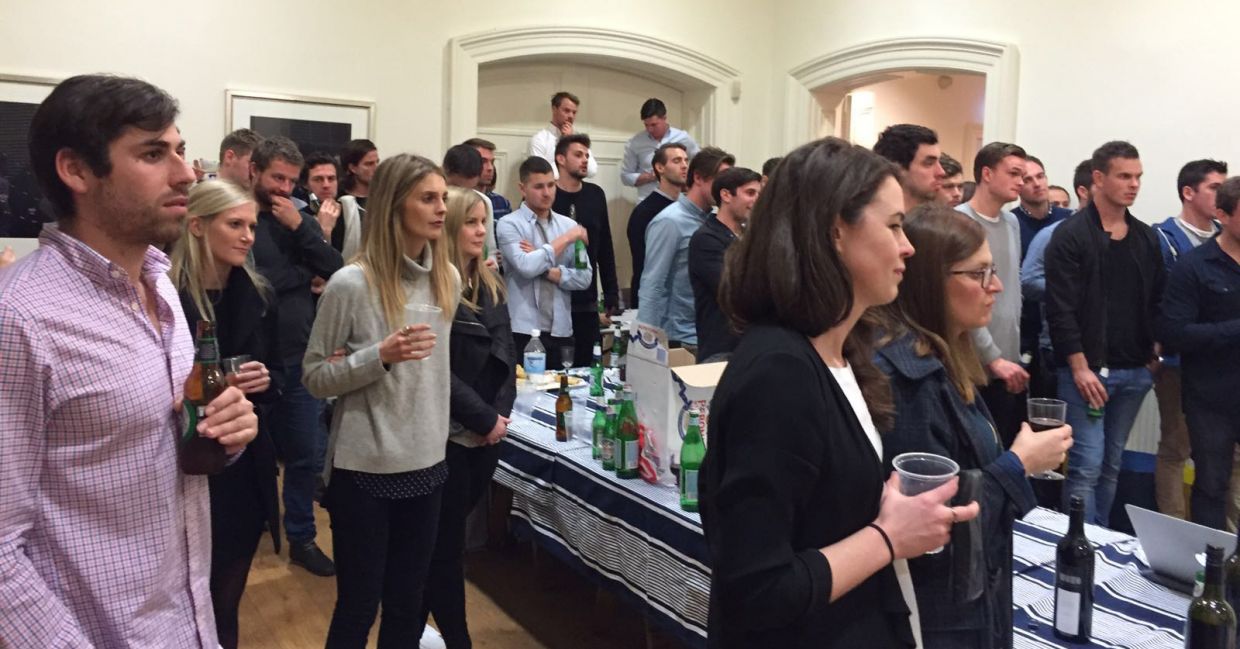 Thick & Thin held their inaugural 'Pie Night' last Saturday, with more than 100 VAFA players, partners and family members helping raise over $2000 for men's mental health training.
A VAFA player-led initiative, Thick & Thin will use the funds raised to put club representatives through a Mental Health First Aid program and expand their knowledge and awareness of mental health issues.
All VAFA clubs taking part in the Socks Round are invited to nominate up to two people for the Mental Health First Aid course. If you would like to nominate yourself, or someone at your club, please email the team at Thick & Thin at: [email protected].
Co-founder, Simon Hogan, said the attendance on Saturday exceeded expectations and the support surrounding Thick & Thin since its 2015 inception has been phenomenal.
"The VAFA community has really embraced the direction of this initiative, as proven at the Pie Night, and together we can continue to work towards increasing awareness of men's mental health issues and encouraging people to start the conversation," he said.
"The raffle (on Pie Night) proved a hit and we offer our sincerest thanks to those who donated prizes and helped make the night as successful as it was."
Thick & Thin Round will go ahead on August 13 (Round 16 for Premier – Premier C, Round 17 for Division 1 – Division 4), and clubs will wear blues coloured socks to showcase their support for the initiative.