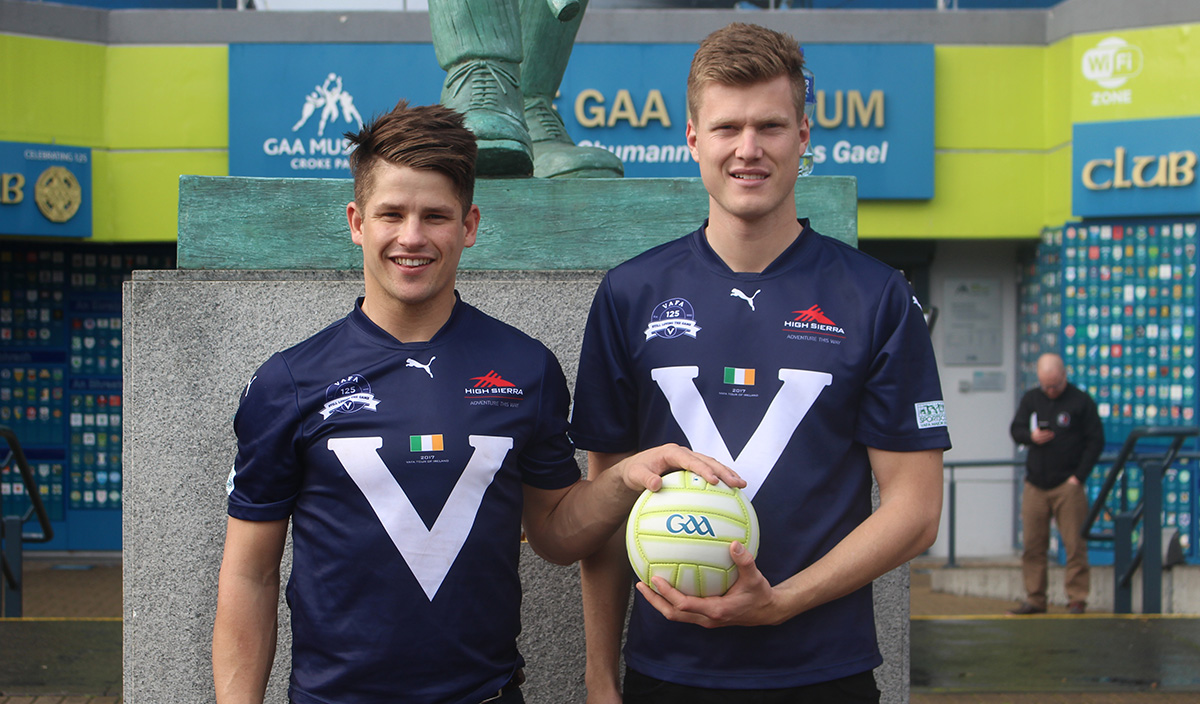 The VAFA has released its final squad for this weekend's international rules men's match at Elsternwick Park.
Five players from William Buck Premier clubs have been selected for the first-of-its-kind game against Victoria GAA; including, Colm O'Connor (SKOB), Ed Clinch (DLS), Sam Williams (DLS), Louis Denton (OX) and Sam Hibbins (Coll – pictured).
It won't be the first time representing the VAFA in an international rules game for Williams, Denton, Hibbins, Lochie Dornauf (Blacks – pictured), Manny Dolan (SMS) and Tom O'Donnell (Fitzroy), each of whom have travelled Ireland as part of the VAFA's Ireland Tour.
Brandon Jackson's (UHS-VU) selection comes off the back of an incredible season where he won the Fullerton Medal, Division 2 premiership and leading goal kicker award.
Please see the full squad below:
| | |
| --- | --- |
| Adrian Romanyk | PEGS |
| Brandon Jackson | UHS-VU |
| Colm O'Connor | St Kevin's OB |
| Ed Clinch | De La Salle |
| Jack Connolly | Williamstown CYMS |
| Jack Wallace | Caulfield Grammarians |
| Lachlan Dornauf | University Blacks |
| Louis Denton | Old Xaverians |
| Michael Boundy | Old Paradians |
| Micheal Dolan | St Mary's Salesian |
| Mitch Wilson | MHSOB |
| Nick Argento | Monash Blues |
| Patrick Hamblin | Marcellin |
| Patrick Howe | Marcellin |
| Sam Glenn | Peninsula OB |
| Sam Hibbins | Collegians |
| Sam Williams | De La Salle |
| Stuart Fayman | Ajax |
| Tom O'Donnell | Fitzroy |