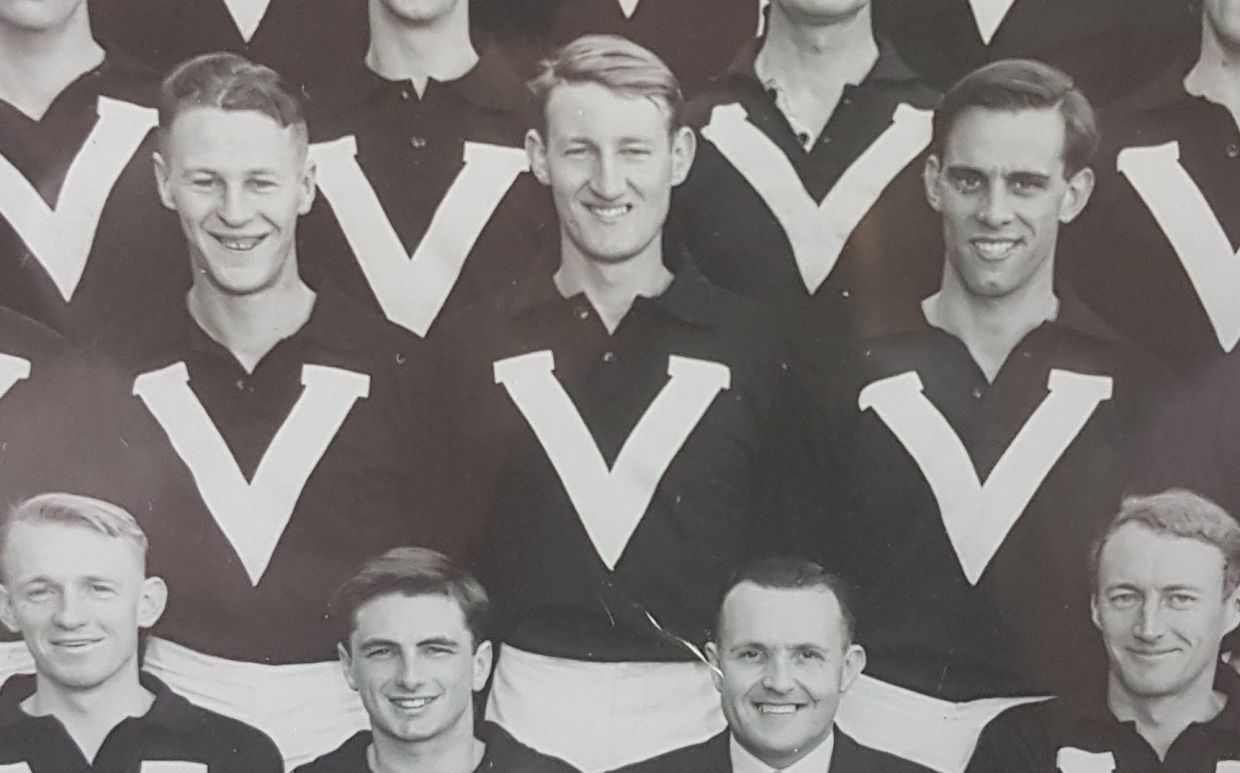 The VAFA extends its deepest condolences to the family and friends of Big V representative and VAFA stalwart, Peter Harkness, who passed away on 22 October 2016.
Peter represented the Big V in 1953, 1954, 1956 and 1960, including AAFC in 1954 and 1960. 1956 was a big year as Peter also played in the Olympic Games demonstration game between the VAFA and amateur players from the VFL and VFA.
He experienced a sensational club career at both University Blues (1952-'55) and Old Scotch (1956, 1959-'62), which involved a Blues A-Section premiership (1952), Full Blue honours (1953-'54), and three best & fairest awards at Old Scotch (1956, 1960 & 1962).
His funeral, attended by about 200 mourners, was held on 2 November 2016 at the Holy Trinity Anglican Church in Kew and afterwards at the MCC Kew Sports Club.