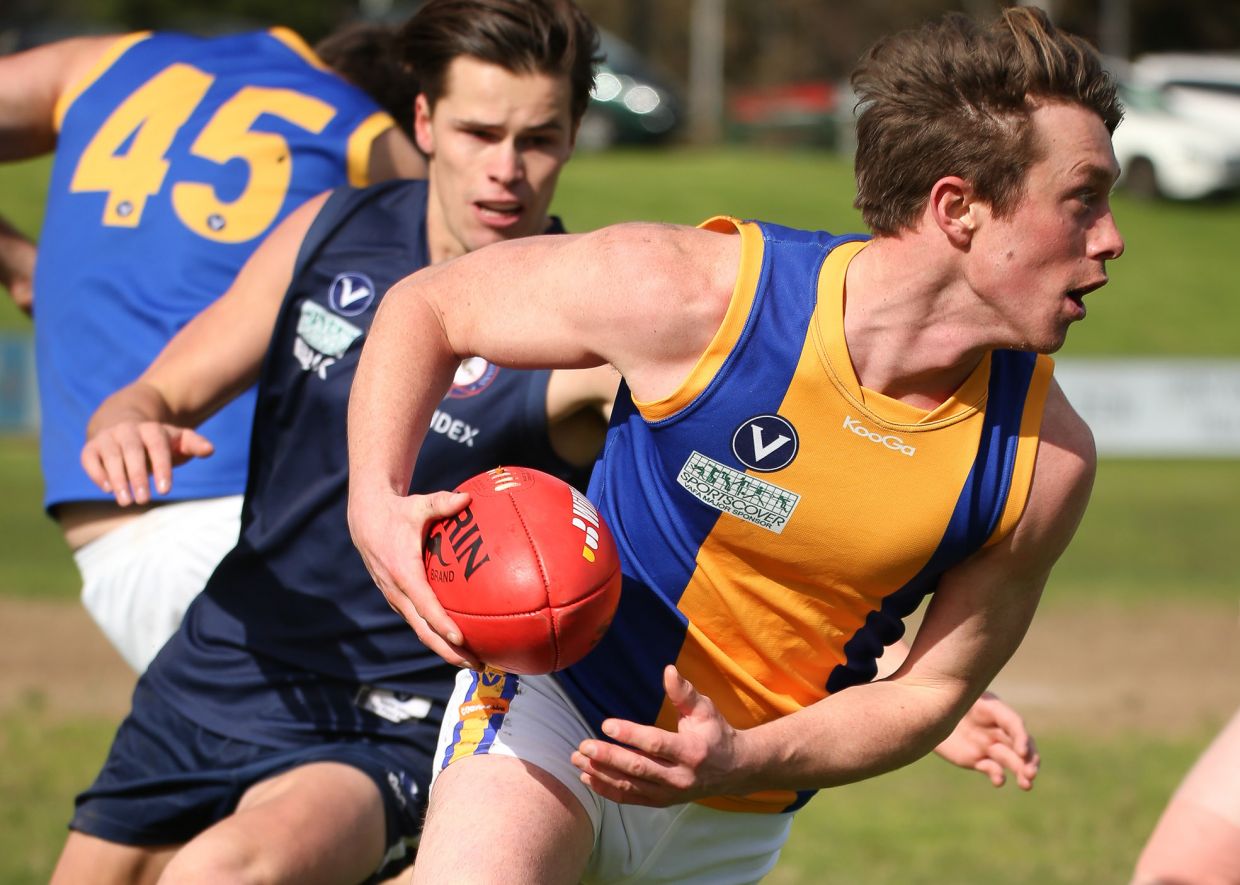 By Nick Armistead – @NickArmistead
One of the closest and hardest fought seasons in recent memory, the William Buck Premier Team of the Year has been an ongoing and difficult challenge.
The mid-season team of the year laid the foundation for the bulk of the side as those who were selected continued their outstanding form in the last nine rounds.
However, there were seven changes from the initial announcement as Tom Paule (OM), Brendan Goss (OX), Callum Pohl (OT) and Adam Andrews (OT) forced their way into the team, while an extra three were omitted due to the 'no emergencies' rule.
As with any team of the year selection, there are a number of players who have narrowly missed out and could consider themselves extremely unlucky after putting together sensational seasons for their respective clubs.
They include:
Marshall Rippon (Blues): Rippon is one cog of the star-studded Blues midfield and has the ability to turn the game on its head in the space of half a quarter. Has played through a multitude of injuries this year, including a three-goal effort against De La after hyper-extending his knee the previous week. Will feature prominently in September.
Will Cuningham (Blues): A star Blues defender who has contributed significantly to their average of 57.3 points against (ranked number one). Has appeared in the best on 10 occasions, including three BOGs.
Tomi Johnstone (OX): Has been a revelation since coming to the Xavs at the start of 2016, appearing in the best seven times and tallying more than 40 disposals on numerous occasions. Deadly disposal by foot.
Josh Steadman (Blacks): Arguably the form ruckman heading into finals, Steadman went from strength to strength in the second half of the year. Appeared in the best seven times, including three BOGs in the last eight rounds.
Hugh Curnow (Blacks): The closest of all non-selected players and hardest decision. Curnow started the season down back and spent a few weeks up forward before settling on the wing. The Blacks' strongest performer during their five-game unbeaten run from Rounds 5-9 and has kicked nine goals and appeared in the best on nine occasions.
Jack Osborn (OT): Increased his engine over the pre-season, resulting in 22 goals in 15 games (a lot through the midfield) as well as 11 times in the T's best. Missed three games from Round 6 – 8 and the T's lost all three.
Jason Salopek (SKOB): Hard running midfielder who has a happy knack of popping up when the game is there to be won. A lot of x-factor about him. 11 goals from 15 outings and seven times in best.
Nathan Kazuro (StB): Played just 14 matches this season but was consistently in the thick of the action, culminating in nine selections in the best which included five BOGs. As passionate for the Snow Dogs as any player in the competition.
William Buck Premier Team of the Year
| | | | |
| --- | --- | --- | --- |
| FB | Will Johnson (Coll) | Hugh Vickers-Willis (Blues) | Luke Pacconi (OT) – VC |
| HB | Nick Wynne (OX) | Tom Humphrey (DLS) | Sam Williams (DLS) |
| C | Tom Paule (OM) | Bede Mahon (Blacks) – C | Jake Williams (DLS) |
| HF | Sam Cust (OC) | Tom Penberthy (Coll) | Al Armstrong (OM) |
| FF | Lochy Dornauf (Blacks) | Matt Handley (OX) | Brendan Goss (OX) |
| FOLL | Nick De Steiger (OM) | Andrew Kyriacopoulos (OT) | Tom Sullivan (StB) |
| I/C | Will Coates (SKOB) | Jeremy Mugavin (Blues) | Callum Pohl (OT) |
|   | Adam Pitt (Blacks) | | |
| Coach | Adam Andrews (OT) | | |