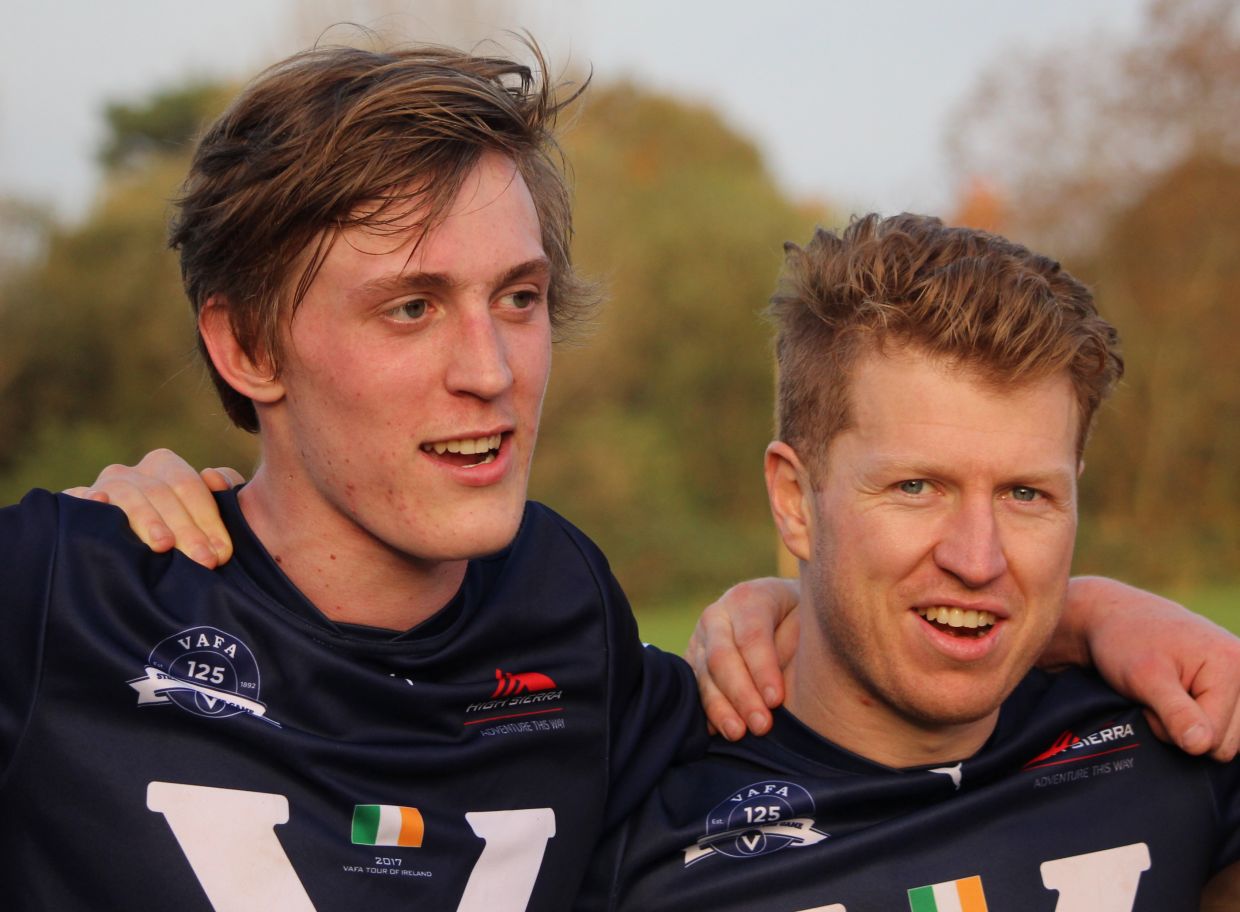 Six VAFA players have been named in North Melbourne's final 24-man list ahead of its inaugural season as a standalone VFL side in 2018.
Liam Whelan (Aquinas), Fraser Cameron (Collegians), Lachlan Mirams (St Bedes/Mentone Tigers) and Chris Peart (St Bernard's) were among those selected from an initial squad of 45.
Pro Scouting and VFL List Manager Nick Byrne told North Media "the standard at training has been very impressive which made for some difficult decisions, which is a good position to be in".
"We have been able to secure some talented players with various degrees of experience, which will assist with the development of the AFL list and hopefully provide a strong VFL side."
Whelan, 20, recently starred as the goal keeper on the 2017 VAFA Ireland Tour after being named as the sole Division 4 representative for the Big V. He kicked 52 goals from 10 games for the Bloods last season; including, a bag of 10 during his side's 175-point victory over St Francis Xavier.
Lions half-back, Cameron, had a breakout season for the grand finalists and was one of six players shortlisted for the Men's Rising Star Award, while Mirams played 13 games for the Tigers in their first year back in William Buck Premier.
2015 premiership player, Peart, is set to return to the Snake Pit after one season in the Essendon District Football League.
Quintin Montanaro (Old Brighton) and Louis Cunningham (Marcellin) also made the list after very brief stints in Holmesglen U19 Section 3 through 2016-17.