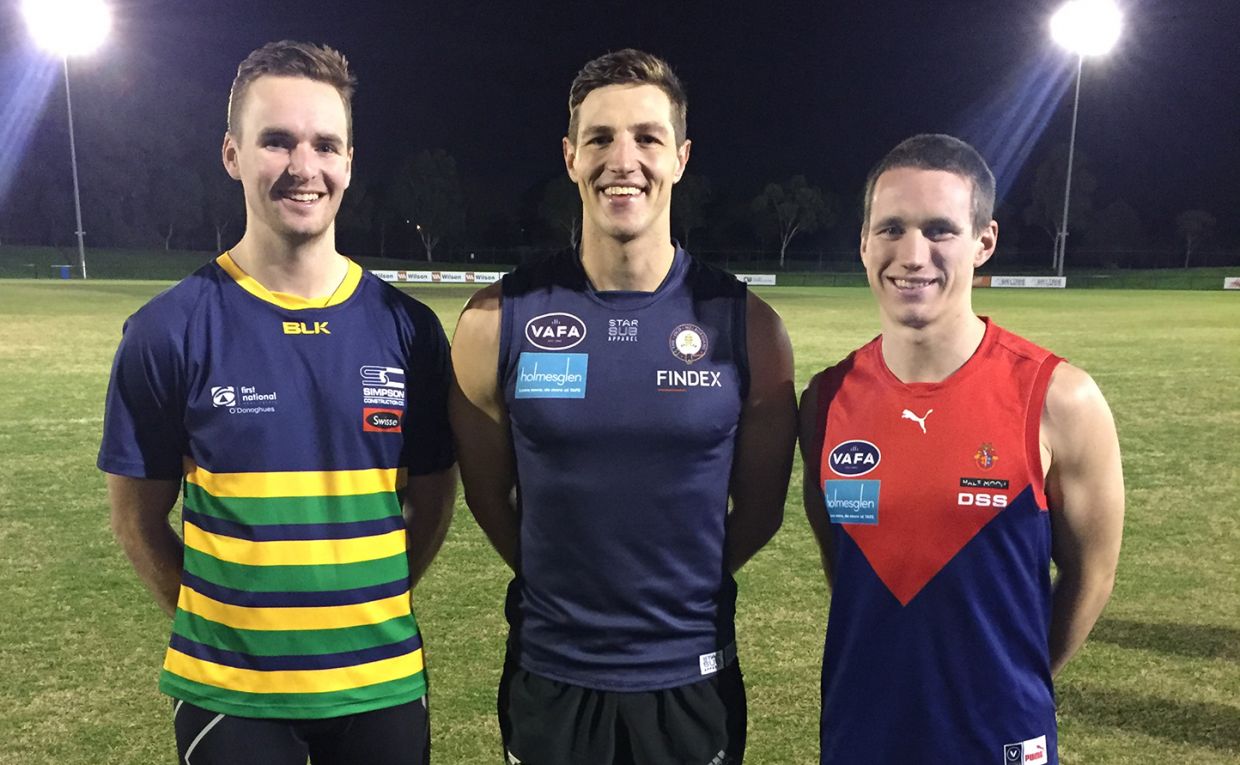 Old Melburnians star defender Josh Freezer has been appointed captain of the Big V ahead of this Saturday's blockbuster clash with AFL Victoria Country at Ikon Park.
Freezer, who has played 119 senior games with OM's since 2009, will play his sixth senior Big V match after starring in the last two campaigns where the VAFA defeated the Country (2017) and Adelaide Footy League (2018).
Over the journey, Freezer was part of the Essendon Bombers VFL list for four seasons, notching 49 matches from 2013–2016, and he also played in the Don's senior AFL team during the 2015 NAB Challenge.
He is currently co-captain of Old Melburnians and was named skipper of the 2018 William Buck Premier Team of the Year.
Freezer replaces Collegians and Big V star George Burbury at the helm after he took the year off to travel.
Freezer will be accompanied by first-time vice-captains Sam Critchley (St Kevin's OB) and Harry Hill (Old Brighton).
Critchley is coming off the back of two William Buck Premier flags with SKOB, while Hill was named the GT Moore Medallist and VAFA Rising Star over the past few years with the Tonners.
The Big V senior side will face AFL Victoria Country at Ikon Park this Saturday from 1pm.