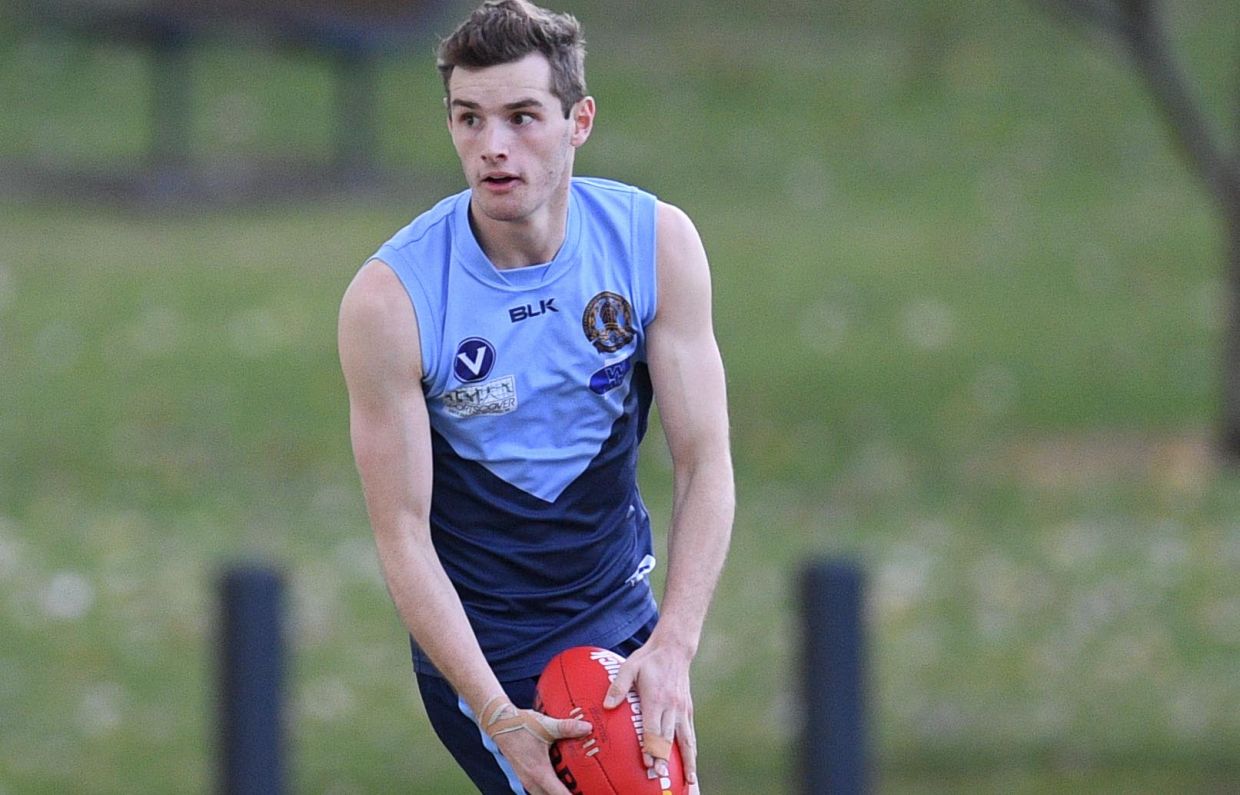 As we bid farewell to Fitzroy and Old Geelong upon their promotion to Premier B as well as Peninsula and St Mary's to Division 1, we welcome four new sides in Premier C for the 2019 season.
Joining us from the section above will be Ajax and Mazenod while Ormond and Hampton Rovers return after one of the all-time great finishes to the Division 1 Grand Final.
Ajax
2018 proved the toughest season in several years for the Jackas after they suffered relegation from Premier B on the back of just three wins. They've lost Adam Caplan and Ash Krakauer but have always got a strong number of young kids coming through their juniors. The appointment of former Old Trinity coach Adam Andrews is of the utmost importance after he took the T's to consecutive grand finals from 2015-16.
Hampton Rovers
The Rovers were agonisingly close to Division 1 glory last year after falling to the Monders by six points after trailing by as much as five goals. Led by Big V representative, Christian Carnovale, the Rovers will want to solidify their position in Premier C after suffering the double drop the two seasons prior.
Marcellin
The Eagles were the middle of the pack last season after claiming fifth spot with nine wins and finishing two games outside the four. There hasn't been a huge turnover of players as opposed to last season which will allow the Eagles to grow under the guidance of senior coach Glenn Cox and with Andrew Kay and Daniel McMahon leading the charge.
Mazenod
Like Ajax, the Nodders suffered relegation from Premier B on the back of just three wins last year. They've since lost a handful of senior players from their ranks; including, Goy Lok, Shaun Lovell, Liam Riley and Stephen Welsford. However, new senior coach Dylan Cousins will work alongside Rob Mann, Liam Welsford and other senior players to ensure the Nodders regain their winning ways.
Old Camberwell
The Wellers were finalists in 2018 after going on a six-game winning streak throughout the season. While they've lost star midfielder and Zachariah Medallist Ben Hart to Caulfield Grammarians, the Wellers will push for the four yet again with Robbie Campbell and Simon Bennett leading largely the same squad this season.
Old Ivanhoe
Old Ivanhoe is another team whose list in 2018 far exceeded the 7-11 win/loss record they finished with. Losses of midfielders Carl Groth and Justin Powick over the off-season have been offset somewhat by the huge inclusion of former SBMT forward, Luke Velluto. Mal Mitris will cause headaches forward or back and Adrian Del Monte is going around again as the Hoers attempt to add consistency to their game in 2019.
Old Mentonians
Old Mentonians claimed seven wins of their own in 2018 after officially avoiding relation in Round 17. They've retained most of their list from last season and the likes of Daniel Maitland, Darcy Brown, Lachlan Boyd, Luke Hull, Comrey Edgeworth and Kyle Conlon means the Panthers can be a force this year.
Ormond
Back in Premier C and with a premiership medallion draped around their neck, expect the Monders to give it a real shake this season. Tom Buckley is an exceptional leader, the Hine boys and Blair Atkins are next level and Max Kennedy is a young star – need I say more?
PEGS
The Bombers started well last year but fell away with unavailabilities travelling Europe and ill-timed injuries. However, Dane Pound is one of the best coaches in the competition and he will galvanise the boys, despite losing retiring star Rob Baddeley, and there's little doubt they'll climb from the eighth spot they finished in 2018.
Williamstown CYMS
Is this the year of the CY? After proving one of the top two sides all season, the CY's crashed out of finals in dramatic circumstances with a three and one-point loss. There will be a slight dependence on the availability of the VFL-listed stars Ben Connolly and Nick Ebinger, but the CYs are primed to earn promotion to Premier B for the first time in club history.