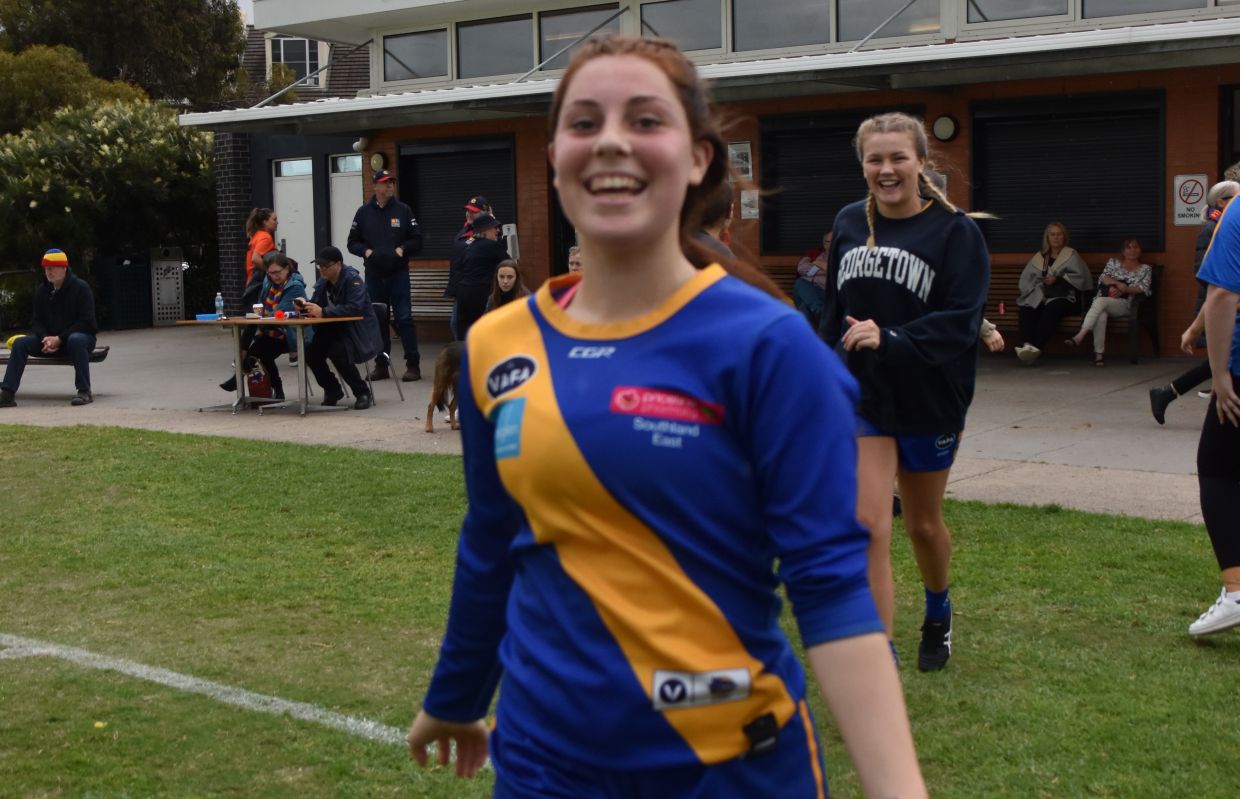 The VAFA congratulates young Beaumaris star, Caley Ryan, who has been named the Round 11 Anytime Fitness Rising Star.
The 17yo was named BOG for the third time this season as she led the Sharks to a thrilling four-point win over Old Camberwell.
What the club said:
"Caley is 17-year-old year 12 student and has played for the Sharks since Under 9s. Caley played in our 2019 U18 premiership as a 15yo. Caley played her first senior games in 2019 as well including our two finals.
Her three older brothers gave Caley no choice but to play footy for the Sharks from a young age.
Caley plays like Toby Green full of cheeky confidence and great skill and toughness. Her reading of the play and strong marking are her stand out attributes.
Caley is renowned for being loud and proud around the club. Before games on a Saturday, if you can't hear her singing high school musical at the top of her lungs during a warm-up, she probably hasn't arrived yet.
We're very proud of Caley and can't wait to see what her future holds at the Sharks."