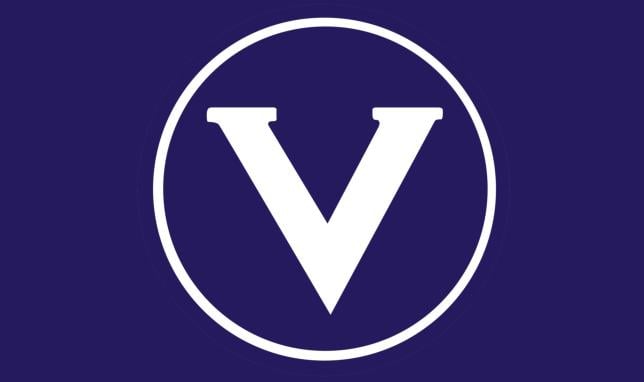 44 players have been named in the initial Big V senior representative squad who will take on the SAAFL on the Queen's birthday weekend in Melbourne on Saturday 11 June.
The squad is made up of 32 players from William Buck Premier, 11 from Premier B and one from the Division 1 competition.
Both Old Trinity and Old Melburnians have five players selected in the initial squad; including, OMs midfielder and ex-Port Adelaide and Richmond midfielder, Matt Thomas, and ex-Geelong Cat and current OG, George Burbury. Old Xaverians and De La Salle both have four players named each.
Player availability prior to announcing the squad was taken into consideration and has provided the opportunity for  many new players to be involved in the senior representative programme. Please note players may be still be added to this squad at any time.
The game against SAAFL is the first fixture against our interstate rivals since 2004. The venue of the game will be confirmed in coming weeks.
The VAFA senior representative team will train at 6.30pm at Sportscover Arena on the following dates prior the game:
Wednesday 25 May 

Wednesday 1

 

June 

Tuesday 7

 

June 

Thursday 9

 

June 
| | | | |
| --- | --- | --- | --- |
| | FIRST NAME | LAST NAME | CLUB |
| 1 | Tom | Dean | Beaumaris |
| 2 | Tom | Penberthy | Collegians |
| 3 | Sam | Hibbins | Collegians |
| 4 | Will | Johnson | Collegians |
| 5 | Jake | Williams | De La Salle OC |
| 6 | Sam | Williams | De La Salle OC |
| 7 | Tom | Humphrey | De La Salle OC |
| 8 | Jack | Vickers | De La Salle OC |
| 9 | Daniel | Bisetto | Fitzroy |
| 10 | Charlie | Rosetti | Monash Blues |
| 11 | Sam | Cust | Old Carey |
| 12 | George | Burbury | Old Geelong |
| 13 | Peter | Shakallis | Old Haileybury |
| 14 | Lachlan | Treverton | Old Haileybury |
| 15 | Tom | Paule | Old Melburnians |
| 16 | Matthew | Thomas | Old Melburnians |
| 17 | Josh | Freezer | Old Melburnians |
| 18 | George | Hurley-Wellington | Old Melburnians |
| 19 | Nick | De Steiger | Old Melburnians |
| 20 | Jack | Bull | Old Scotch |
| 21 | Jonathon | Daggian | Old Scotch |
| 22 | Aiden | Franetic | Old Scotch |
| 23 | Callum | Pohl | Old Trinity |
| 24 | Ben | Howell | Old Trinity |
| 25 | Harry | Tinney | Old Trinity |
| 26 | Alex | Polidoros | Old Trinity |
| 27 | Andrew | Kyriacopoulos | Old Trinity |
| 28 | Matthew | Handley | Old Xaverians |
| 29 | Brendan | Goss | Old Xaverians |
| 30 | Clay | Johnston | Old Xaverians |
| 31 | Denis | Symeopoulos | Old Xaverians |
| 32 | Jaryd | Robertson | St Bedes/Mentone Tigers |
| 33 | Chris | Mangoni | St Bedes/Mentone Tigers |
| 34 | Daniel | Garside | St Bedes/Mentone Tigers |
| 35 | Tom | Caven | St Bernards OC |
| 36 | Tom | Sullivan | St Bernards OC |
| 37 | Gerard | Gleeson | St. Kevins OB |
| 38 | Dylan | Jones | St. Kevins OB |
| 39 | Kelvin | Williams | St. Kevins OB |
| 40 | Alastair | Robbins | University Blacks |
| 41 | Jordan | Quaile | University Blacks |
| 42 | Marshall | Rippon | University Blues |
| 43 | Piers | Flanagan | University Blues |
| 44 | Jeremy | Mugavin | University Blues |