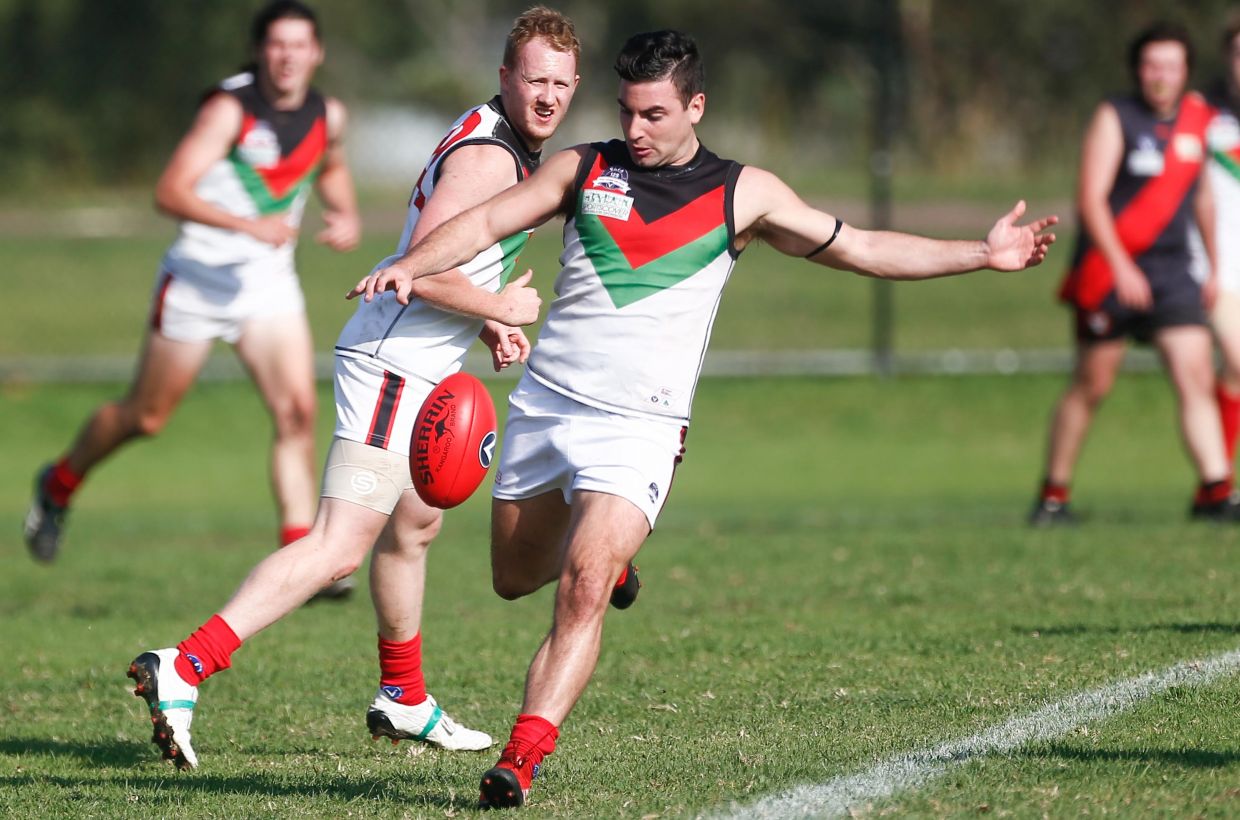 Aquinas claimed top spot on the Division 3 ladder with a 39-point victory over North Brunswick at Allard Park. The Bloods led by just nine points at the last break but finished with a burst of four unanswered goals in the fourth. Jake Cawsey doubled his 2019 goal tally with a bag of six for the Bloods while Tyson Noyes dished out his strongest performances of the year. Michael Salloum was a standout for the Bulls with five goals taking his season tally to nine from two games and Stephen Monteleone was their best player.
Canterbury registered their second win on the trot, defeating Manningham Cobras by 18 points at Canterbury Sports Ground. The Canterbury Cobras trailed by 13 points at the main break but nailed nine goals to four in a dominant second half. Five players kicked two goals apiece for Canterbury and Cameron Woods continued his outstanding form with a BOG display. Cory Meloury top-scored with three goals for Manningham as they remain in third spot on the ladder.
Emmaus St Leo's proved too strong for Richmond Central, running out 22-point winners at Bennettswood Sports Ground. The Animals led by two points at the first break and extended it with 11 goals to seven thereafter. Harrison Davis had a day out with six majors for the Animals while Harry Wines was BOG. Ricky Costanzo and Joel Luis were the two standouts for the Snakes.