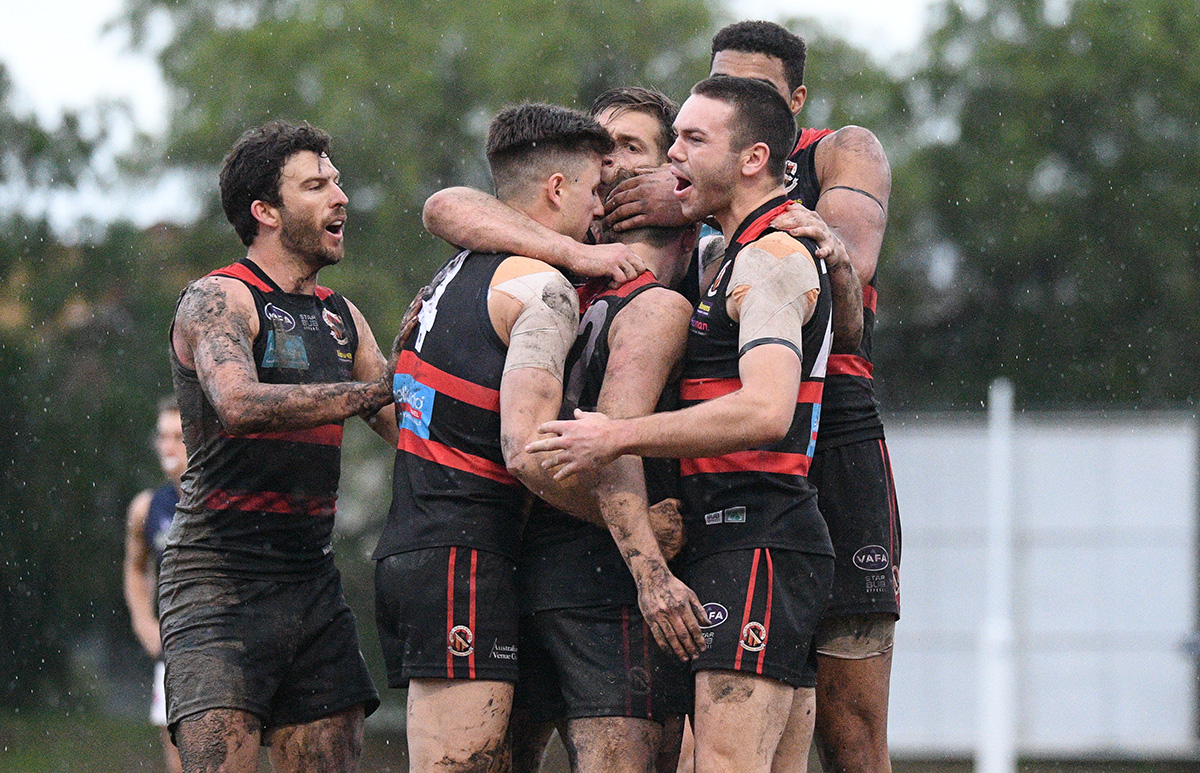 Nick Armistead
If last weekend's results were an indication of future success, we are in for an absolute belter when Old Xaverians and St Kevin's OB meet in this weekend's William Buck Premier preliminary final at Elsternwick Park. Old Xavs, who fell to Uni Blues in a thriller on Saturday, will be looking to rebound with inclusions the ilk of Jason Holmes. As for SKOB, they were simply outstanding throughout their 31-point victory over Collegians and with Lachie Sullivan set to return, this clash should pull the biggest crowd in recent years.
After piecing together an incredible season and being crowned the minor premiers, University Blues earnt a grand final spot and a chance at their first A Grade/William Buck Premier flag since 2004 when they ran out nine-point winners over Xavs. After losing five straight Premier finals, the monkey has officially been lifted and the Blues will enjoy the week off hoping this match is the physical encounter we all expect it to be.
Head-to-Head: 1-1
These two sides went 1-all in their two games this year with both holding firm on home soil. They first met in Round 2 when Xavs piled on six goals to one in the opening term and held on by 17 points despite Jarrad Waite's five goals. It was a completely different story in the Round 12 re-match as SKOB came out of the double bye with eight of the first nine goals in what eventuated as a 40-point win.
Anthony Lynch vs Jason Holmes
This is where it starts and ends for mine. While Holmes had 60 hit outs when the two sides last met in Round 12, his influence was minimised due to Lynch's ability to apply body contact through the muddy TH King midfield. Elsternwick Park's centre square is more akin to the Lord's outfield than the King in mid-July so expect Holmes to use his elite vertical leap as often as possible to negate Lynch's strength. If it turns into a wrestle, there will be just one winner.
The Midfields
SKOB: Mitch Brown, Nick Wood, Lachie Sullivan and Jack Holden: A bull midfield complemented with the class of Jack Holden. Sullivan wasn't playing on the weekend but, as Guy Martin alluded to in the pre-game, he is one of, if not the most dominant mids in the competition.
Old Xavs: Rohan Bewick, Will Hams, Denis Symeopoulos and Marcus Stavrou: If games were won on numbers alone, this lot would already have one hand on the L.A. Adamson Cup. They find plenty of it, they are all class and they certainly don't mind hitting the scoreboard.
The Cream Rises
Brian Waldron explained throughout Sunday's broadcast the importance of class during finals – Kieran Harper showcased it when he kicked three goals in the third term for Uni Blues and Jarrad Waite drifted across the front of packs all day en route to three important majors for SKOB. Bewick and Noonan will need to impact the match early for Xavs, while Waite and Brown will be heavily relied upon for SKOB.
The Big Q's
Who goes to Jarrad Waite? Noonan? Kelly? Or one of their young stars?
Do Xavs recall Cauley Beetham or Brendan Goss? Beetham's a big bodied mid capable of shutting down an opponent, while the Goss and Handley combination has caused headaches for defences for years.
Can Xavs hit their 50+ tackles stat? During the pre-game show on RSN Carnival, Paul Satterley expressed his desire for Xavs to have 50+ tackles and their success rate when that number is reached. While they just missed out on the win over the weekend, Satts would be ecstatic with their 79 tackles!
Is Mitch Brown the difference? Probably.

Should you be excited? Absolutely! A suggestion from Umpires boss Haydn O'Connor – get your school blazers and ties out for this genuine blockbuster!