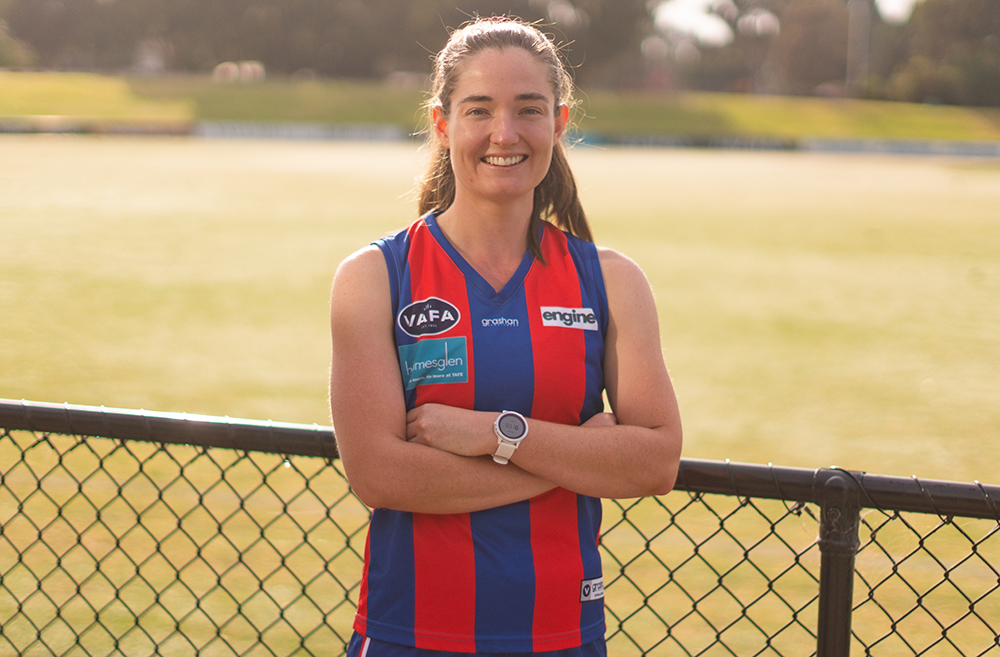 Nick Armistead
While the ladder-leading Parkdale Vultures kicked up their heels over Round 3 with their designated bye, Albert Park gave the Vultures something to think about when they defeated Parkside by 59 points at Pitcher Park. The second-placed Falcons progressively pulled away from the Red Devils with two goals in each quarter while simultaneously putting on a defensive masterclass and keeping their opponents goalless. The twilight fixture may have provided a different experience than the 9:20am start time for the Falcons, but it was the same outstanding performance from Johannah Griffin as she kicked two goals in her second consecutive best-on-ground performance. Hannah Buur slotted two goals of her own while Anna Townshend and Claudia Bowers continued their strong form. After a Round 1 win against Elsternwick, it was the second straight loss for the Red Devils. They were, however, led admirably by Hannah Baird, Grace Wood, and former Lake Wendouree FNC player, Ruby Gedye.
Hot on the Falcons' tails is MCC after they climbed into third spot on the ladder following their 32-point win over Elsternwick at Beaumaris Secondary College. The Demons carried over last week's outstanding form against the Red Devils by kicking six goals to one in the first half before the game ended prematurely following a player injury. Alexandra Clayton backed up her three goals from last week with another two for the Demons while teammate India Dorning booted two of her own in her first outing since high school. Shenay Ibrahim was the sole goal kicker for the Wickers, and she will provide an incredible injection of talent when she plays while also a member of the Calder Cannons.
It was a fourth-quarter shootout at Basil Street Reserve as Swinburne Uni secured their first win of the season in a one-point thriller against De La Salle. With the Guns leading 3.7 (25) to 2.1 (13) at three quarter time, the Razorbacks piled on six goals to four in a remarkable comeback. Hayley Wurfel returned to her sharp-shooting ways for Swinburne with four majors, while Jessica Coleman and Tahlia Simpson were standouts. Rachael McDonough produced her best game of the year with four goals for the Guns alongside Bridie McConville's two. The win moves Swinburne into fourth spot while De La remain winless following last week's draw with the Falcons.