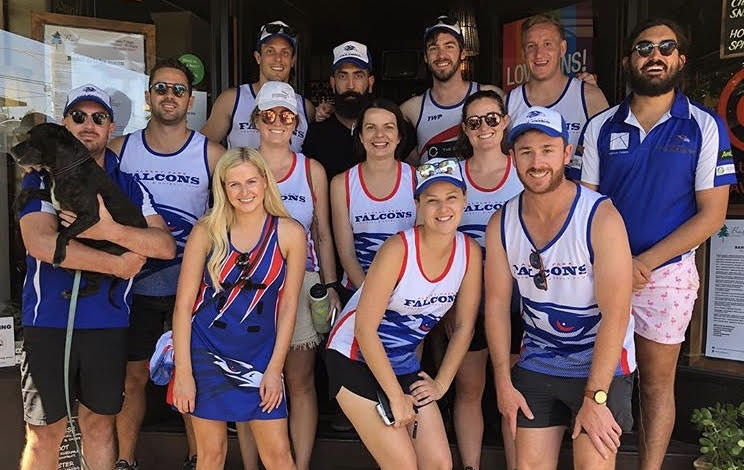 Nick Armistead – @NickArmistead
The idea of discussing big picture projects was somewhat fanciful in Albert Park's not-too-distant past but after years of frugal spending and sound financial decisions, the club can now enjoy the luxury of asking 'why not' instead of 'how?'
Joining the VAFA's 'Club in Focus' Podcast, former President Tyson Cattle explained how a meeting involving himself and fellow committeeman Lucas Gneil and Jack Amies initiated change and resulted in a 30-40k turnaround.
"We sat down and thought well what do we do?" Cattle said.
"We were in twelve and a half grand of debt and we didn't know how we're going to pay the next run of bills."
The trio, each of whom are from different parts of Australia, based their decision for change on two main factors; the preservation of the club's incredible history (commencing in 1954) and the need to provide a social hub for its members.
"The introduction of tighter management around money where we really based our budgets around things that were an absolute necessity as opposed to a luxury and that came at a cost to our footy department for a couple of years," he said.
"But now we're in a really good spot where we can start thinking about some of those bigger picture projects.
"Last year we got the women's team up and running which every VAFA club would know that's not a cheap exercise either, but it's all worked out for the best."
It wouldn't have been possible without the buy-in from other members of the club, not least senior coach at the time and club stalwart Paul Shoppee.
"He gave us a bit of freedom, sometimes we had to miss training and potentially go and attract sponsors and have these conversations outside of work times."
"It took us some time and we were pretty grateful we had a lot of past players that wanted to help us out. We had good community support from Republica and College Lawn and those sorts of guys that have been sponsoring us for a while."
The Albert Park FC 'Club in Focus' Podcast delves into the incredible history of the 66-year-old club and will be released via VAFA Media next week with interviews from Cattle, current President Matt Corstorphin, senior men's captain Tom Wilson and former player Manny Nicolosi.