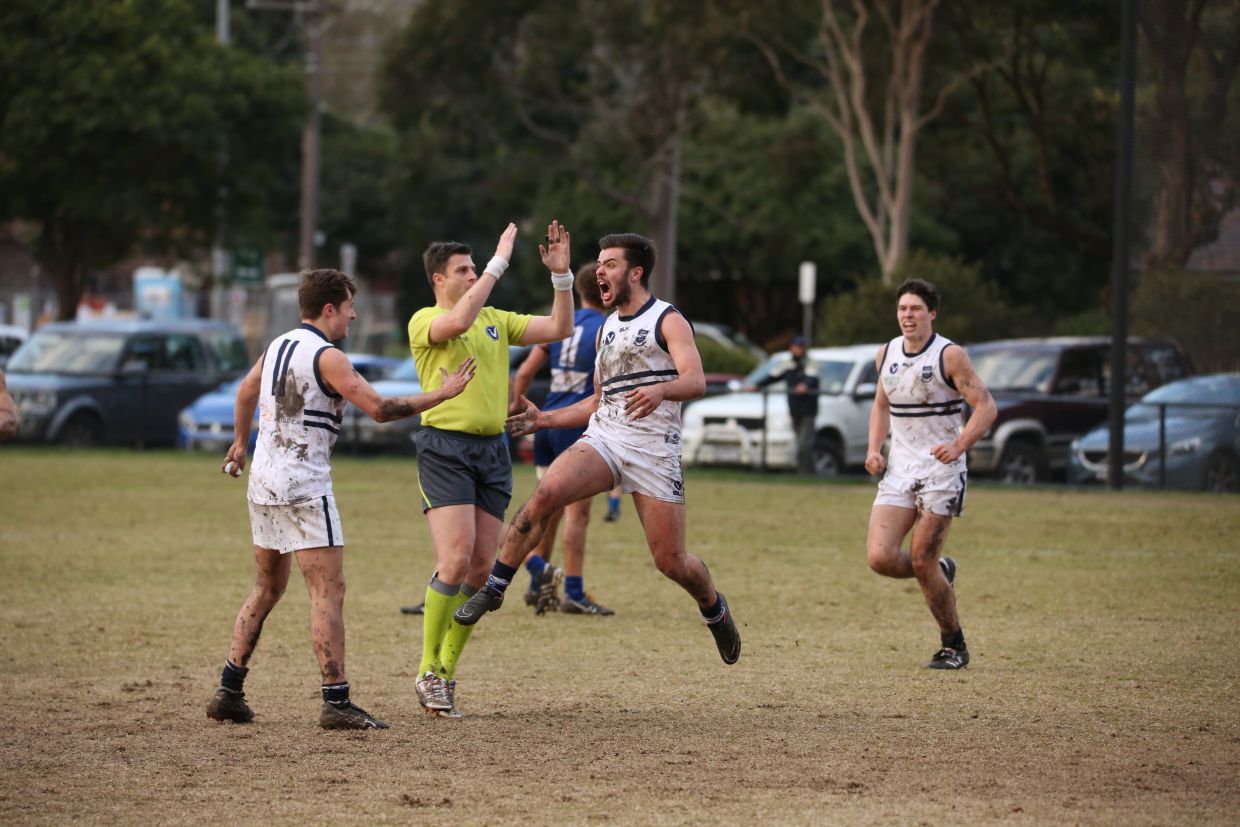 Caulfield Grammarians came from 20 points down at half time to record a stirring nine-point victory against Mazenod and inflict the Nodders with their first loss of the season. A seven goal to two second half sealed the deal for the in-form Fields, as Will Barker dominated with three goals alongside a standout performance from Tim Nixon. Kieren McKeogh starred for the Nodders with five goals in the loss.
Old Ivanhoe were unable to put more than game between themselves and Williamstown CYMS in the four as they went down to Ormond by 26 points at Chelsworth Park. Luke Gogis kicked two goals and delivered a BOG performance for the Monders, while a combined six goals from Adrian Del Monte and Mal Mitris was not enough to get the Hoes over the line.
Peninsula recorded their ninth win from 12 games as they ran out 29-point winners against Williamstown thanks in large to a seven-goal haul from Stefan Barbour. Shaun Payze and Brett Macaulay chipped in with two each alongside Barbour, while Nick Blackney and Aiden Quinn nailed three each for the CYs.
Marcellin moved to eighth spot on the ladder and outside the relegation zone with a comprehensive 108-point victory against Old Camberwell at Marcellin College. Jeremiah Antypas backed up the screamer he took in last week's Plays of the Week with a bag of eight goals, while Daniel McMahon nailed six for the Eagles. Phillip Bennett continued his sensational form for the Wellers as their most impressive contributor.
Similarly, Oakleigh kept an arm's length from relegation as they defeated Kew by 48 points at Scammell Reserve. A six-goal to one third term made the difference in the end as Aaron Cloke plucked everything that came his way and bagged seven majors. Ben Hurley kicked three goals for the Bears, who sit sixth on the ladder with five wins for the year.