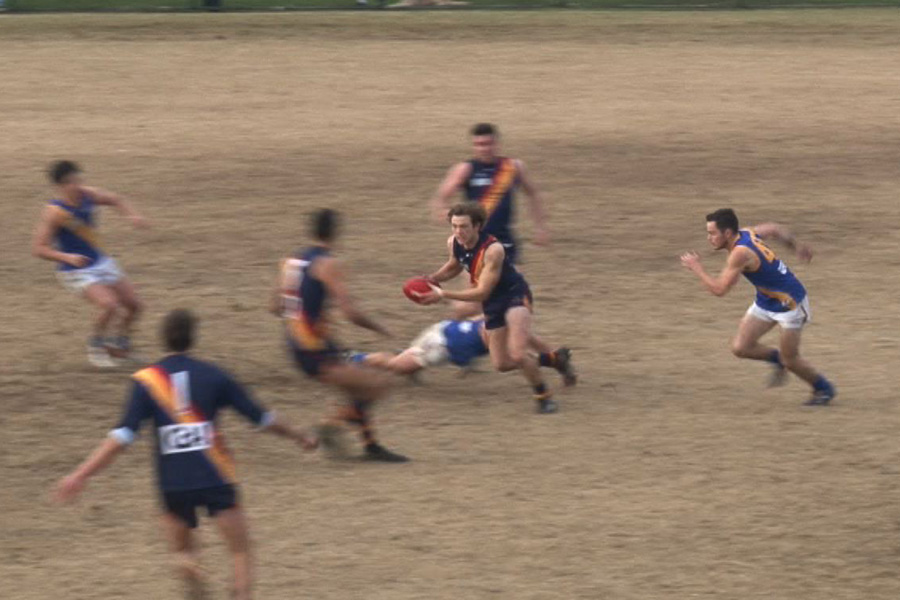 Congratulations to St Bedes/Mentone Tigers' young gun, Ben Dance, who has been named the Round 11 Grill'd Rising Star nominee.
"17-year-old Ben Dance joined St Bedes Mentone Tigers at the start of 2016 where he has made an immediate impact having played every senior game thus far.
The former St Peter's Junior captain prides himself on his ability to run through the midfield and then go back and help his team mates out. A very keen Bombers supporter and despite lacking the long blonde locks, Ben plays a lot like Dyson Heppell. Very popular among his peers, the young man is well-known among his team mates for talking about himself in the third person.
He is also the winner of the prestigious Luke Beveridge Award for continuous and outstanding service at his junior club. Ben has also been named in initial VAFA U19 Representative training squad – a great feat for one so young.
Benny you have been a welcome addition to the SBMT and VAFA Community and we look forward to you continued involvement for many years to come."
– St Bedes/Mentone Tigers