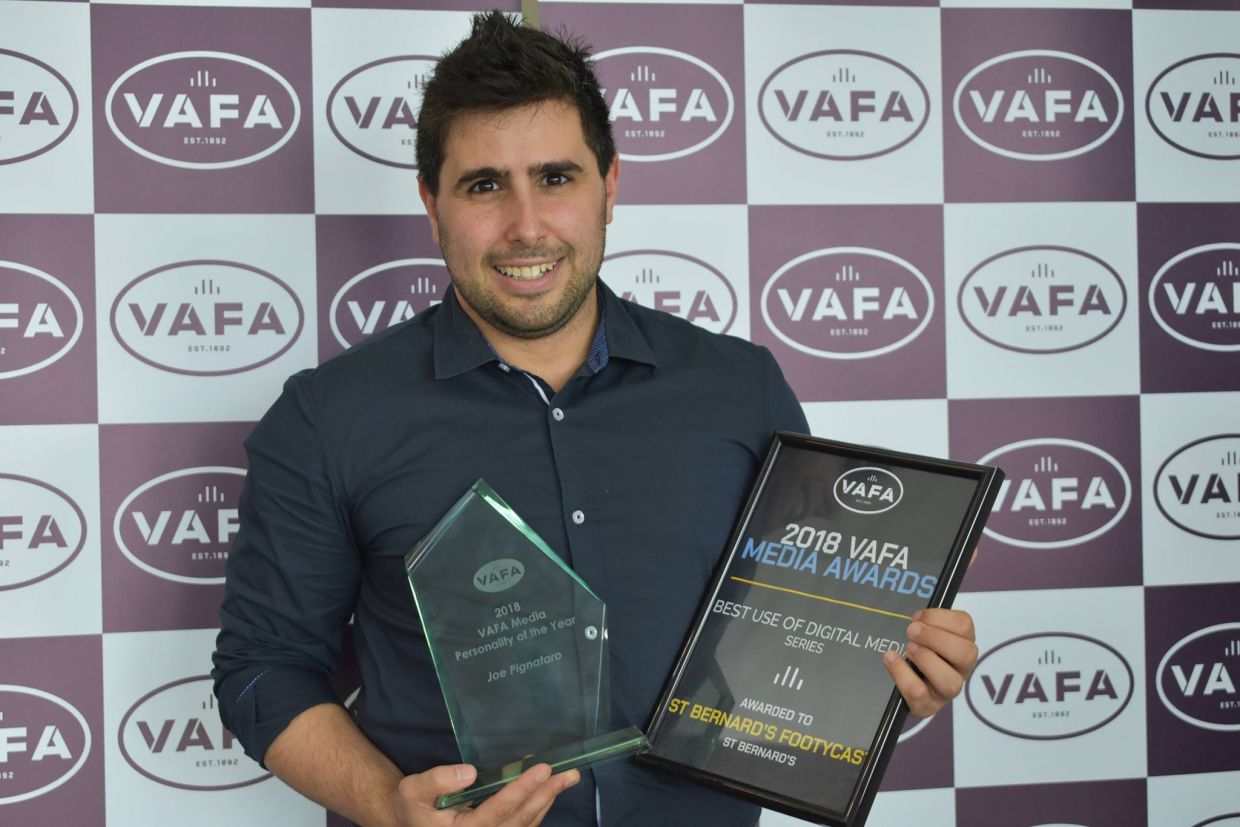 FTLOTG podcast host, Joe Pignataro, has been shortlisted for the Vicsport Young Volunteer of the Year Award ahead of the 2018 Victorian Sport Awards tomorrow night.
The award recognises the exceptional contribution made by a volunteer under the age of 35 to the Victorian sport and active recreation community in 2018, with Joey's nomination coming off the back of his tireless work producing the VAFA Podcast alongside Brian Waldron and Nick Armistead.
Joe, who also hosts and produces the VAFA Media award-winning St Bernard's Footycast, creates the run-down for each week's episode, organises weekly guests, records the program and conducts all post-production editing.
The FTLOTG podcast was a valuable addition to VAFA Media's arsenal, with the one-hour weekly program totalling 26 episodes and 31 guests in its first season.
In a sea of distinguished guests, some notable standouts included former Collingwood great and AFL Match Review Officer, Michael Christian, AFL Media reporter and Old Camberwell premiership player, Nat Edwards, and two-time St Kevin's OB premiership star and former West Coast Eagles player, Mitch Brown.
The podcast was shortlisted for Best Radio Football Show at last year's AFL Victoria Media Awards.
Joe was named the VAFA Media Personality of the Year and received the Best Use of Digital Media: Series Award for the St Bernard's Footycast.
The Victorian Sports Awards will take place at Marvel Stadium tomorrow night, and all from within the VAFA wish Joey the best of luck!