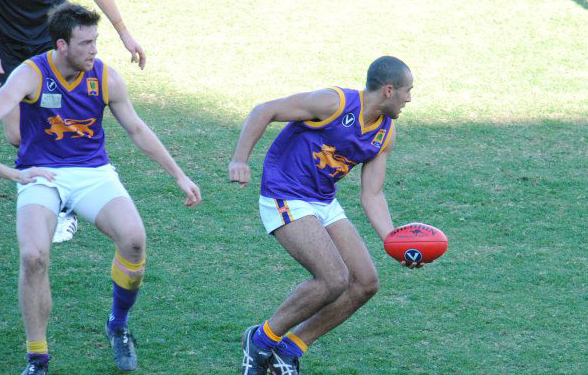 Collegians senior coach Shane Joyce and Power House goal kicking maestro Nick Nagel will join Inner FM tomorrow morning on the VAFA Footy Show.
Starting at 9am, both Joyce and Nagel will speak with Ken Petrucco and John Kanis about their respective clubs' unbeaten start to the season.
The Lions currently sit on top of the William Buck Premier ladder with wins against St Bedes/Mentone Tigers, University Blacks and Beaumaris while the House are second on the ladder in Division 3 after they accounted for Westbourne Grammarians, Albert Park and Canterbury. Nagel has kicked 24 goals across the three games with 12 in his last outing.
VAFA Women's Club Development Manager Shona MacInnes will return for her weekly spot and speak about the women's sections and fixtures.
The show will act as a pre-cursor to Inner FM's match of the round between Collegians and Old Melburnian from Wesley College in Glen Waverley at 2pm.