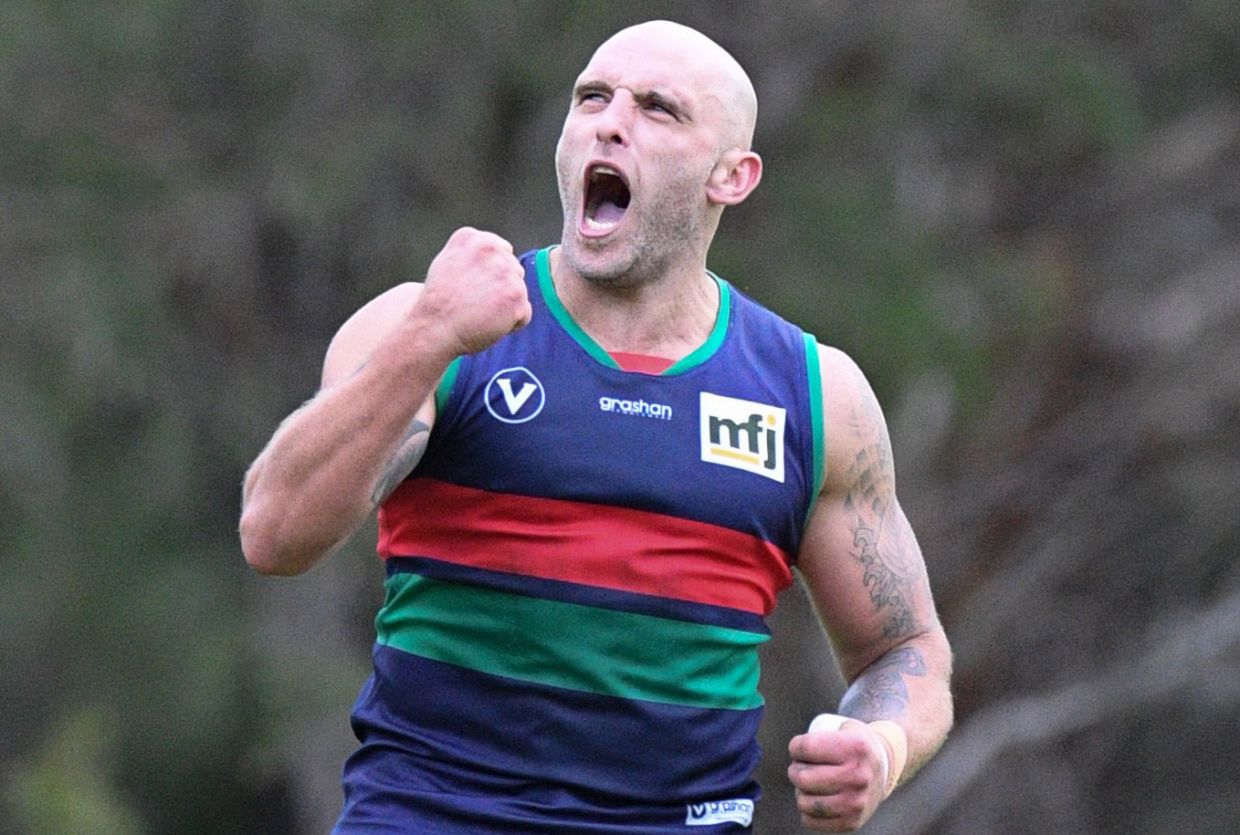 Lachlan Chapman
An inspired Westbourne Grammarians outfit piled on 11 goals to three in the second half to storm over the top of a wayward Emmaus St Leo's at Bennettswood Reserve. Early doors, it was the home side who gained the ascendency, earmarked by three goals in the space of five minutes in the second quarter to Vice Captain Nathan Bird – giving the Animals a healthy 28-point lead at the main break.
Something must've been said at half time as the Warriors came out a completely different team and their midfield lifted with the Animals unable to match their intensity around the contest. Ali Eqbal was once again dominant with another five goals and he was joined this week by Steven Wintle who also snagged five. Patrick O'Brien was responsible for getting Westbourne back into the game and required a heavy tag before coming off late in the game with a hamstring injury.
In what was a tough day for the home side, Bird was the shining light excelling in his new forward role after booting five, while Hugh Schaeche kicked three including a goal of the year contender with a couple of running bounces streaming down the wing. After a shaky start, Westbourne are now arguably the form side of the competition with three wins on the trot, while on the contrary, Emmaus have dropped their last three games after a strong start. It is a game that will sting for the Animals as they had five more scoring shots than their opposition and led for most of the day.
In arguably the individual performance of the year, Luciano Logozzo's nine goal haul for Parkside was not enough to get them over the line in a thrilling match against Canterbury. Canterbury's four-point win was set up in the second quarter with four goals to none, as they only just held on against a fast finishing Devils outfit.
For the victors, Timothy O'Brien was pivotal with four goals while teammates Nicholas Szabo and Noel Joseph were best on. For the charging Devils, Logozzo was prolific in front of goals alongside Harry Dehne and Jonathan Friel, who impressed around the ground. The win is pivotal for Canterbury, as they leapfrog the other mid table teams and now find themselves well positioned in third. Canterbury now travel on the road to face North Brunswick in Round 7, while Parkside will have the week off to recuperate.
Manningham Cobras are proving themselves to be the most exciting team in Division 3 with another 20+ goal team performance over North Brunswick thanks to a damaging forward line led by Kane Maghamez who booted another nine to bring his fortnight tally to 16. The Bulls had no answer as the Cobras led at every change to run out 87 point winners and now find themselves a clear 2nd in the competition. Anthony Raso proved a good supporting act for Manningham, pitching in with another five goal haul while Nicholas Trewhella battled hard all day for North Brunswick.
North Brunswick will be looking to bounce back at home in Round 7 against Canterbury, while an exciting top of the table clash will take place out at Aquinas College when they face Manningham