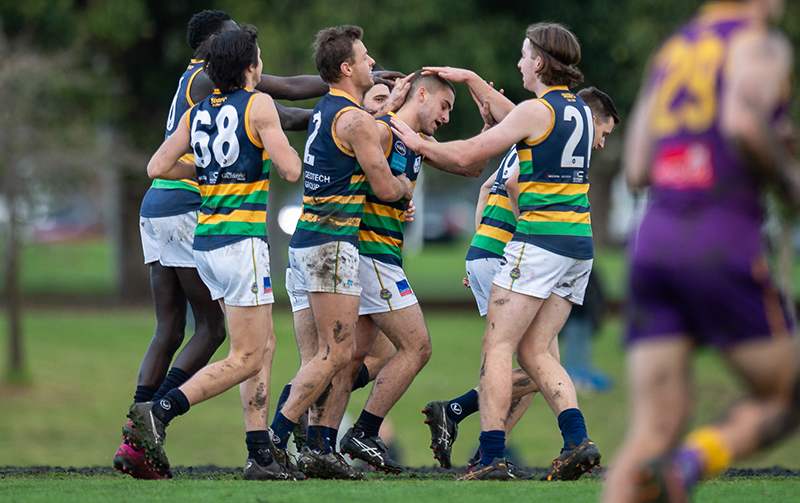 The VAFA congratulates St Kevin's OB, Matt Presutto, who has been named the Mecwacare Men's Rising Star for Round 11 following his best-on-ground performance, 22 disposals and two goals, against Collegians.
Presutto has had an outstanding season to date and has been named in the ladder leaders' best players in five of his past six games.
What the club said:
"Matt got a taste of clubland in 2018 when he played 3 games for SKOB U19's while still a Year 12 student at St Kevin's College. The following year he played 4 more games in the U19's before being elevated to the Premier Reserves. Unfortunately, after 2 promising games, Matt caught the VAFA travel bug and played no more that season.
After an impressive preseason before lockdown in 2020 and further improvement in 2021, Matt was selected for the Premier side in Round 1 and has not missed a trick since, playing all 9 Premier matches this year.
Matt is a very calm and composed winner of the ball and an exceptional distributor off the half back line. Not surprisingly, his favourite AFL player and a model for his own game is Caleb Daniel of the Western Bulldogs. He is well liked around the Club as a team player who gets the job done. He is relatively unassuming and goes about the business of training and playing with no fuss. Matt is regarded as a potential future leader in the Club."