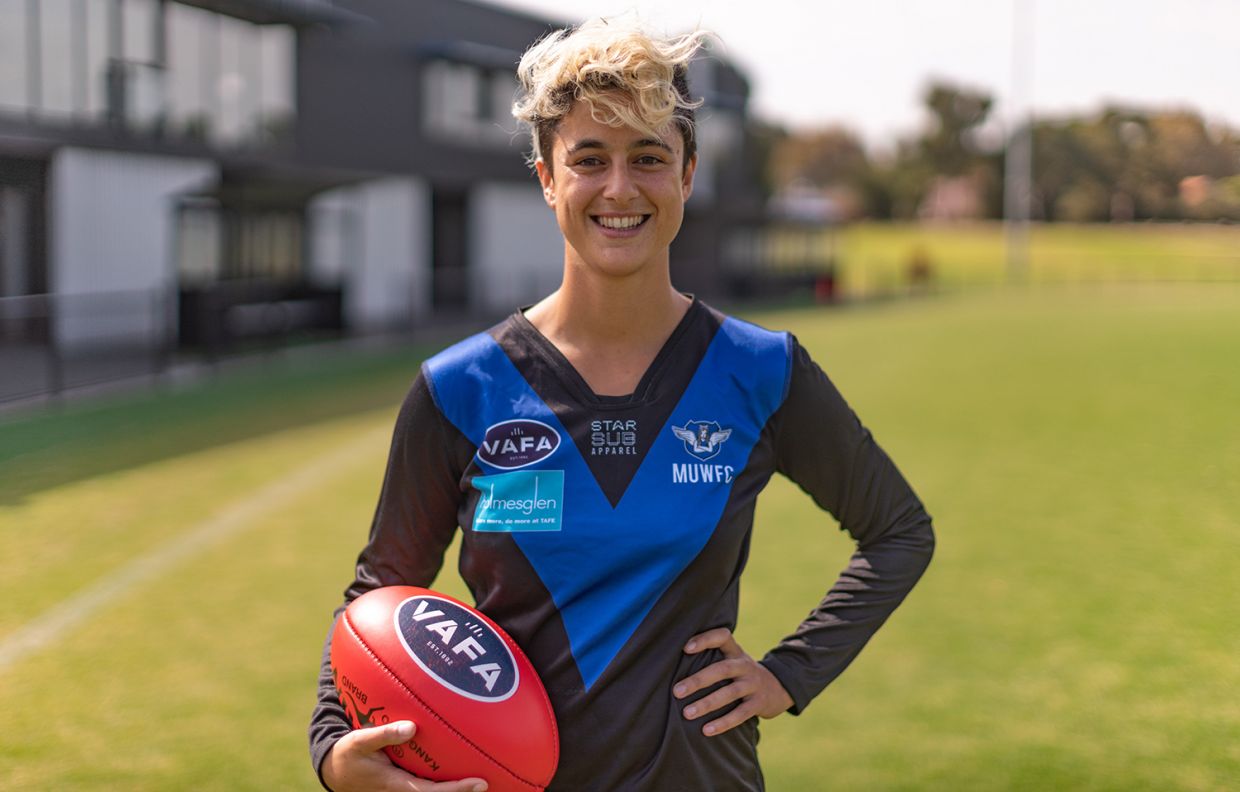 Josh Nevett
Round 1 produced a host of thrilling fixtures to begin this year's Premier B Women's competition. Three of the four matches were decided by seven points or less, and all of the sides were competitive in their first outings since 2019.
In the 'Battle of the Uni's', MUWFC came out on top, defeating Monash by seven points at Frearson Oval. The margin may have been more if not for Melbourne's inaccuracy; both sides kicked four goals meaning that seven behinds was what separated the teams. Jade Tancred kicked three for Melbourne, whilst Coco Bayley-Jones bagged two majors for the Blues.
It was an arm wrestle at Harry Trott Oval with Beaumaris securing a six-point away win against Collegians. Again, the result was extremely tight, but Beaumaris were deserving winners after leading all day. Caley Ryan and Lauren Haringsma led the way for the Sharks, whilst Hannah Singleton was the best performer for Collegians.
Over at Ramsden St Oval, Fitzroy took the four points in the closest match of the round, defeating Old Geelong by three points. The travelling Geelong got off to a flying start, having six scoring shots to none in the first quarter, but they couldn't capitalise, only converting one of these chances. The effect of this was amplified in the second term when the Roy's kicked 3.1, before coming from behind in the final stanza to secure the win. Laura Hallam and Olivia Gleeson were the best for Geelong.
In the final match of the round, Yarra Old Grammarians were too strong for Old Camberwell, winning comfortably by 27 points. The Bushrangers were led by three goals from Michaela Manning and superb efforts from Jade Galliot and Charlotte Peak.
All sides will be optimistic about the season ahead after a closely contested Round 1 and it will be fascinating to see which teams propel themselves to the front of the pack after Round 2.