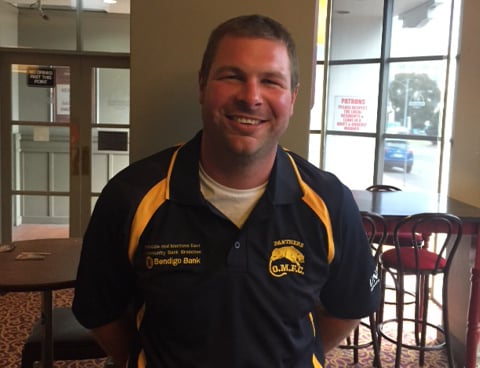 Old Mentonians announced the appointment of a new senior coach, with former St Bedes/Mentone Tigers player, Mick McGettigan, set to take the reigns for the 2016 season.
Finishing seventh on the Division 1 ladder in 2015, McGettigan will look to improve upon the Panthers' seven wins and steer them towards finals in the coming season.
"The Old Mentonians Football Club is excited to announce that after a thorough application process our new Senior Coach for 2016 is Mick McGettigan.
Mick has an extensive Amateur football background, having played over 200 senior games with St Bedes/Mentone Tigers including best and fairest awards and has experienced premiership success. He has also coached the Tigers' U19s to a grand final and most recently coached Cheltenham Reserves to a grand final in 2015.
The Club welcomes Mick into the fold and looks forward to his involvement in the upcoming season.
We also welcome Paul Hodges who joins us in the position of Senior Assistant Coach, and Terry Brennan completes the coaching appointments as our Reserves Coach for 2016."
Old Mentonians Football Club