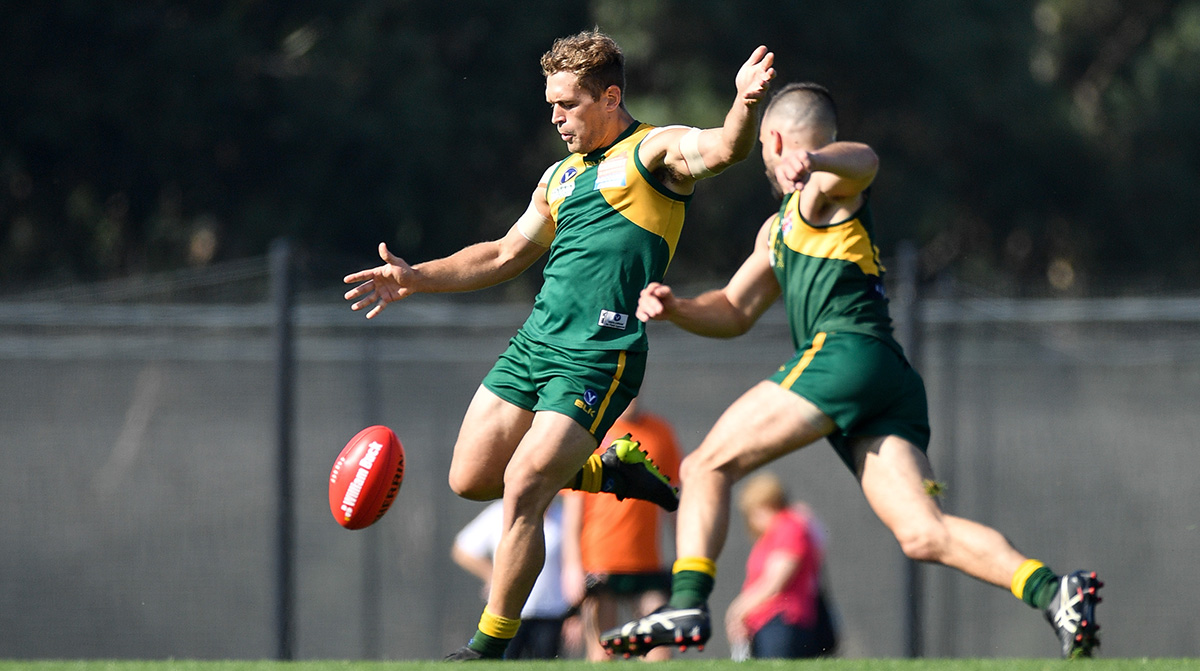 The top four is set for 2018 after Old Trinity secured fourth spot with a 24-point win over Old Xaverians at the Daley Oval. Leading by 11 points at half time, the T's kicked six goals to four in the second half as Alex Polidoros led the charge with three majors. Gabe Hamilton and Harry Thompson were outstanding through the T's midfield, while Jordan Kelly and Dan Noonan were standouts for the Xavs. The T's are now two and half games clear of the Xavs in fourth, cementing their first final appearance since 2016.
Old Melburnians avoided relegation and booked themselves a return to William Buck Premier in 2019 after they defeated University Blues by 40 points at Elsternwick Park. OM's, who sit sixth and a game clear of De La and Scotch, led by just five points at half time before piling on nine goals to four thereafter. The big guns fired for the home side, with Tom Paule, Matt Thomas, Nick Daish and Cam Banfield all lifting in a dominant second half. Ross Young and Connor Lappin were named the best for the Blues. They are seventh on the ladder and face Old Scotch next week, needing a win to secure safety.
Collegians held on against a gallant De La Salle for a nine-point win at Waverley Oval. The Lions kicked eight goals to five and led by 20 points at half time, before the home side started to make inroads with five goals to three in the third term. However, the Lions finished off with another three goals to two in the fourth, led by Ben Mason and George Burbury's three-goal haul. Viv Michie and Courtney Hylton continued their hot form through the Lions' midfield, while Jason Tutt and Tom Humphrey were sensational for De La. The La Sallians are now ninth and need to beat SBMT next week to avoid relegation.
St Kevin's OB secured their strongest win since Round 10, defeating Old Brighton by 52 points at the Beach Oval. Leading by three points at the main break, SKOB were unstoppable in the second half and booted nine goals to two. Billy Kanakis returned from Coburg VFL duties with a BOG performance for SKOB alongside key inclusions Tom Jok, Mitch Brown and Sam Critchley. Will Lewis kicked three goals for the Tonners and Anthony Zimmerman continued his outstanding season as their best player.
Old Scotch kept their season alive with a 14-point victory over St Bedes/Mentone Tigers at Camberwell Sports Ground. The Cardinals trailed by three points at quarter time but kicked eight goals to six in the ensuing three terms. Tom Kerr was best afield with two goals for the Cardinals, while George Rowlands continued his strong form for the Tigers. The loss solidified relegation for SBMT this season, while the Cardinals will face Uni Blues next weekend to try and save their own season.