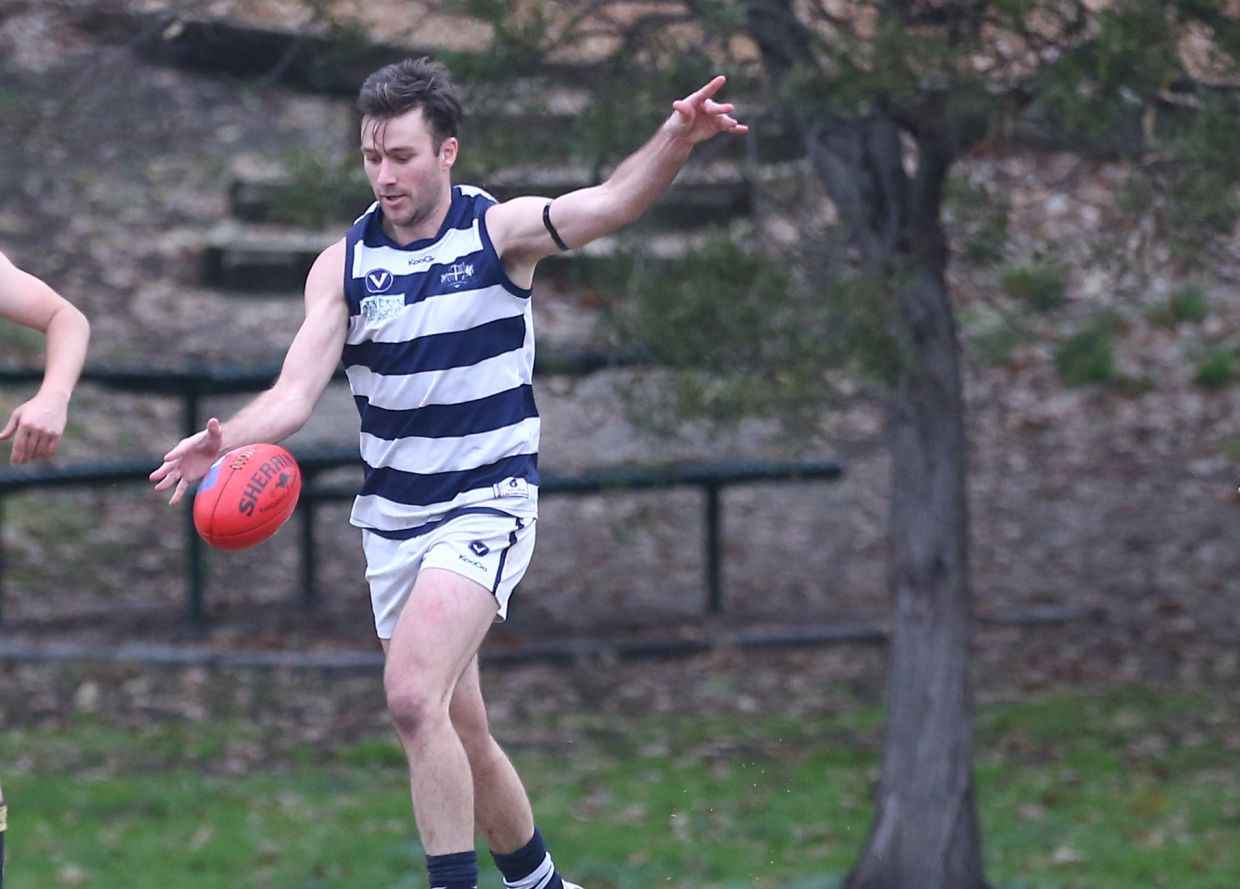 Brunswick NOBSPC broke a seven-game losing streak with a hard-fought 18-point win against Ivanhoe at Ford Park this afternoon. Despite trailing by one goal at the half, NOBS booted eight of the next 12 goals to run out the match, with Kyle Docherty and Kyle Adams kicking three each. Adam Oakley was named best afield for the NOBS, while Liam Jacob continued his stellar form for the Hoes.
Whitefriars returned from the break with a much-needed win, defeating Old Paradians by four points and putting an end to their three-game winning streak in the process. Seven goals to one in the first half set up the win, despite the Raiders toiling away to reduced the margin to within a kick. Jason Spencer starred in his first game for the Friars with seven majors, while Brent Fairley kicked five for the Raiders. The Friars are seventh on the Division 1 ladder with five wins, and one spot above the Raiders.
10 goals to two in the first half proved the difference as Therry Penola defeated St Mary's Salesian by 38 points at John Pascoe Fawkner Reserve. Jarrod Bannister put the one-goal effort in his last outing behind him and booted a bag of five, taking his overall tally to 55 at an average of five per game. Michael and Joel Costello were the two best players on the field for the Lions, while Michael Dolan stood tall for the Saints with five goals of his own.
Old Mentonians sent a message to all in Division 1 by knocking off another top four fancy, this week defeating PEGS by 35 points at Keysborough Playing Fields. Darcy Brown backed up consecutive bags of three with another four goals for the top-placed Panthers, while Luke Hull chipped in with two. Trent Skurrie was the stand alone force in PEGS' forward 50 with four goals, and Andrew Khallouf was named their best.
Old Geelong held off a spirited Prahran Assumption earlier today and eventually ran out 19-points winners at Toorak Park . Ryan Parsons and Will Holmes combined for six goals for the Ogs, and Jack Matherson starred at the other end with six for the Two Blues. Ogs remain in second spot on the ladder as they continue their trek to finals, while the Two Blues return to the bottom after the NOBS' win.