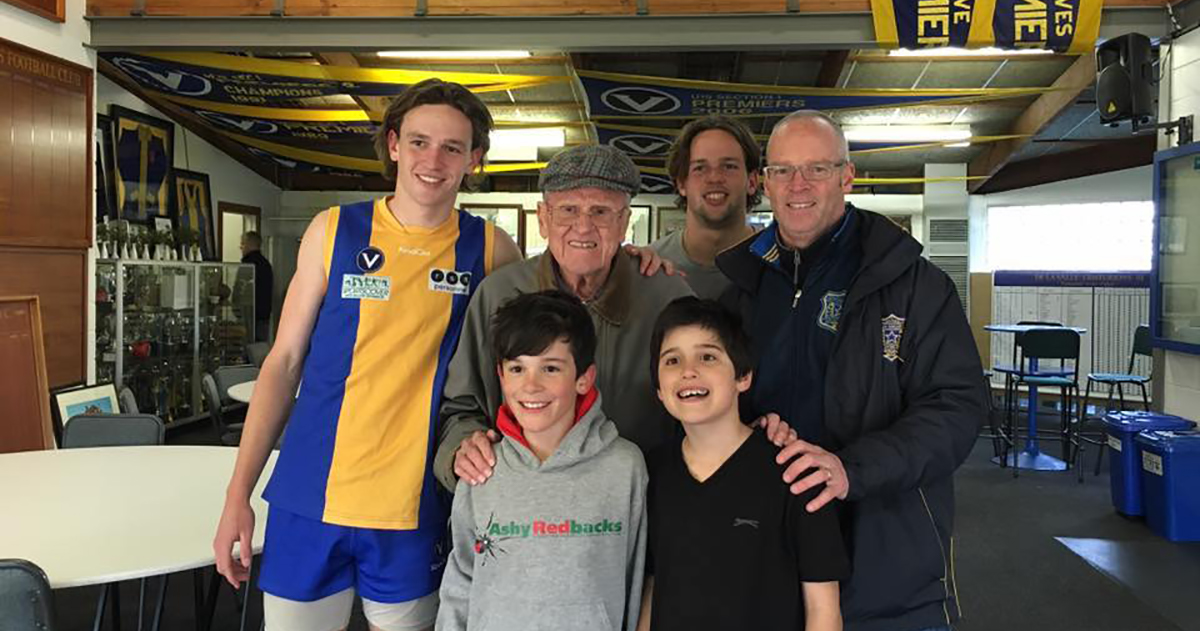 Nick Armistead

While famous family names such as the Kennedy's and Ebert's are being recognised for different reasons across the AFL community, it seems timely to look back on one of our very own.
Families are the lifeblood of community clubs with their contributions often spanning generations in both an on-field and off-field capacity. VAFA clubs are brimming with familial legacies and stories of devotion and loyalty – one of those the O'Callaghan's from De La Salle OCFC.
It all started in 1955 when the late Tony O'Callaghan was a founding member of the Old Boys side. He played 83 games for the club, but it was his administrative work that showcased his dedication more than anything.
Tony had two tenures as De La Salle Club President from 1968-69 (B Grade) and from 1976-78 (A Grade), overseeing the club's first A Section senior premiership against North Old Boys in 1977. He was awarded a Certificate of Merit in 1980 for his services to De La before being inducted as a Life Member of the Association in 1996 after managing VAFA Properties in the 90's.
Unsurprisingly, when Tony and his beloved wife Mary had children, they were quickly introduced to the blue and gold army. Matt O'Callaghan, one of four siblings and current De La Salle President, remembers growing up during an incredibly successful period in the club's history.
"We were going down to watch De La Salle play since we were little kids with my two brothers and my sister," he told the VAFA 'Clubs in Focus' Podcast.
"I certainly remember A Grade flags and De La back in those days were such a successful team. We won our first A Grade flag in 1977 so I would've been about eight years old and that certainly set up a culture for many, many years to come."
Matt and his two brothers, Jock and Patrick, all represented De La Salle and even played alongside each other in the 1990 A Section Reserve premiership.
The mainstay throughout the entire time has been Mary – the matriarch of the O'Callaghan clan who still attends De La games to this day. And despite being locked down during COVID-19, the club is still well and truly in her thoughts.
"During the isolation period she's been going through some old memorabilia and she's found a speech that she gave at one of the award nights," Matt said.
"She spoke about her involvement and at the time her proudest moment was seeing her eldest son play his first game during that year."
Mary's contribution, albeit different to her husband's, has been just as significant and strengthened the family's connection to the club.
"She was looking after little kids and allowing Dad to do what he was doing down at the footy club and giving him the freedom to do so," Matt said.
"I think she's one of many, many women who were playing that unsung hero back in those days."
The O'Callaghan bloodline will not be ending their association with De La anytime in the near future, with Sean, 21, debuting at senior level last year and Matt continuing to follow in his father's footsteps as Club President. Hopefully, we'll see Mary down at the Dairy Bell and supporting her Dees in the near future.
To listen to Matt's full interview and a host of others, tune into the VAFA 'Clubs in Focus' Podcast tomorrow.