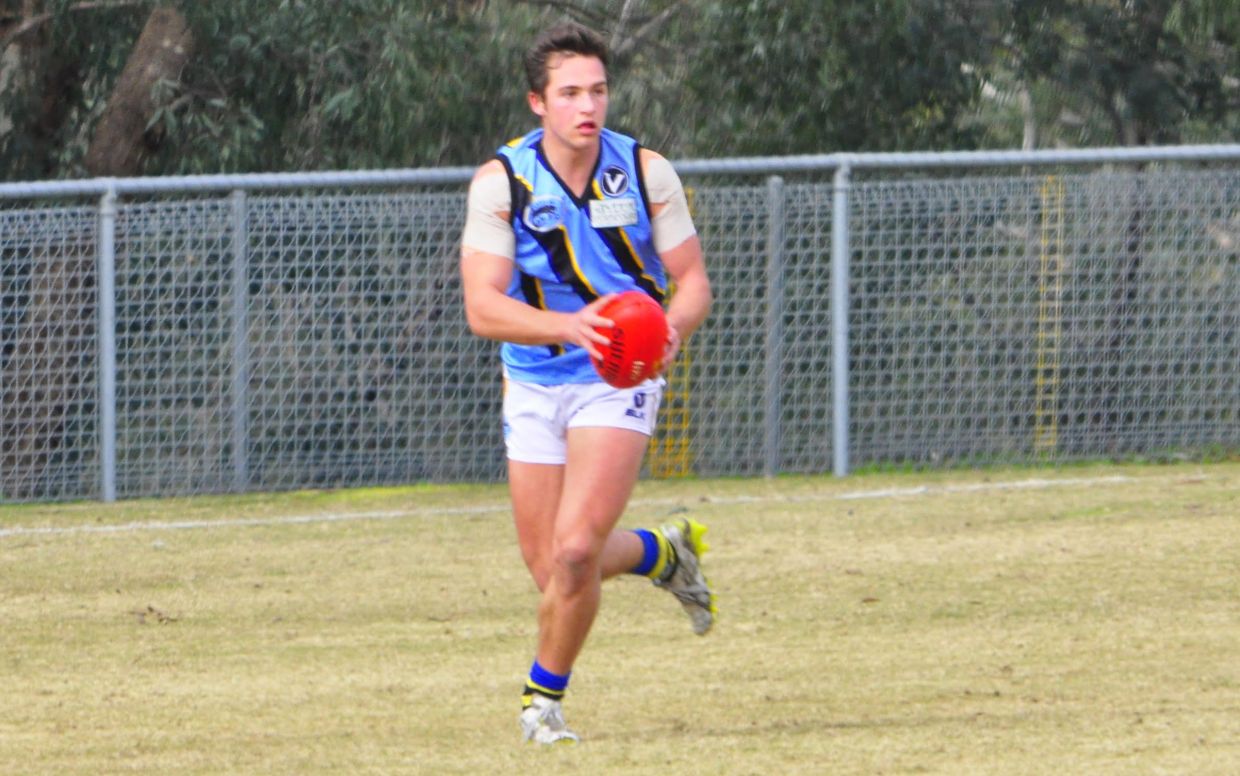 Brunswick NOBSPC elevated themselves to eighth spot on the Division 1 ladder and the relegation free zone after they defeated Old Paradians by 10 points at Alec Gillon Oval. Gerard Bence followed up last week's four goals with a bag of five for NOBSPC, while Lachlan Ezard and Daniel Spiers were amongst the best. Adam Pattison fought bravely for the Raiders as the big man asserted his dominance early but it was not to be as they replace NOBSPC in ninth and fall half a game behind.
Ivanhoe snapped a six-game losing streak and returned to the winner's column in emphatic style, defeating Whitefriars by 31 points at Ford Park. Despite trailing by 38 points at the first break, the Hoes piled on 18 of the next 26 goals including eight in the fourth term. Captain Mitch Lovell produced his best performance for the season, booting 10 goals and taking his overall tally to 35. Andrew Daou did his utmost at the other end, but the Friars were unable to curb Lovell's dominance as they fell to their 11th loss for the year.
Old Geelong romped to their seventh consecutive victory as they knocked off ladder-leaders Old Mentonians by 46 points at Keysborough Playing Fields. Callum Wood was named best afield for his seven goals, while they shared the load with the other 10 goals each going to different players. Conversely, it was the Panthers' first loss after seven wins in a row and their first since last playing Ogs in Round 9.
PEGS solidified their position in the top four with a comprehensive 46-point victory against St Mary's Salesian at PEGS Sporting Fields. Doubling as Pride Game, Trent Skurrie led the charge for the Bombers on his way to six goals, alongside skipper Brad Jones' four. Michael Dolan took his season's tally to 44 with a bag of seven for the Saints as they will need to win big in their final match of the year and rely on Therry losing just as big if they are to make finals.
An eight-goal final term has helped Therry Penola come from behind and record an important 17-point win against Prahran Assumption at Toorak Park. Sitting fourth on the ladder and on the same amount of wins as the Saints coming into the game, the Lions' win puts them a game clear heading into Round 18. Trailing by 15 points at the last break, the Lions went full beast mode as superstar Jarrod Bannister booted eight goals for the match. John Robbins top-scored for the Two Blues with four.