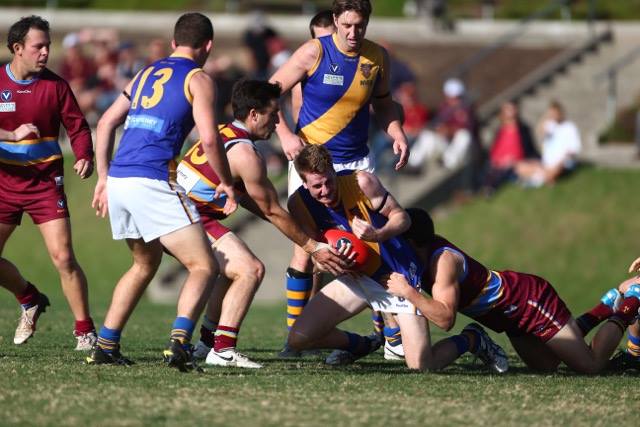 As part of the VAFA's ongoing partnership with Anytime Fitness, we've teamed up to produce a series of films aimed at whipping you into shape this pre-season.
Anytime Fitness Port Melbourne owner, Adam Weeks, takes you through numerous football-specific workouts to help improve and give you the perfect base to attack the 2016 season.
In episode four of the Pre-Season Player series, Christian finds out how difficult it can be to master both the Swiss and Bosu balls, but learns how to improve his upper body power and speed to push himself up off the ground and throw himself back into the action like Cyril.