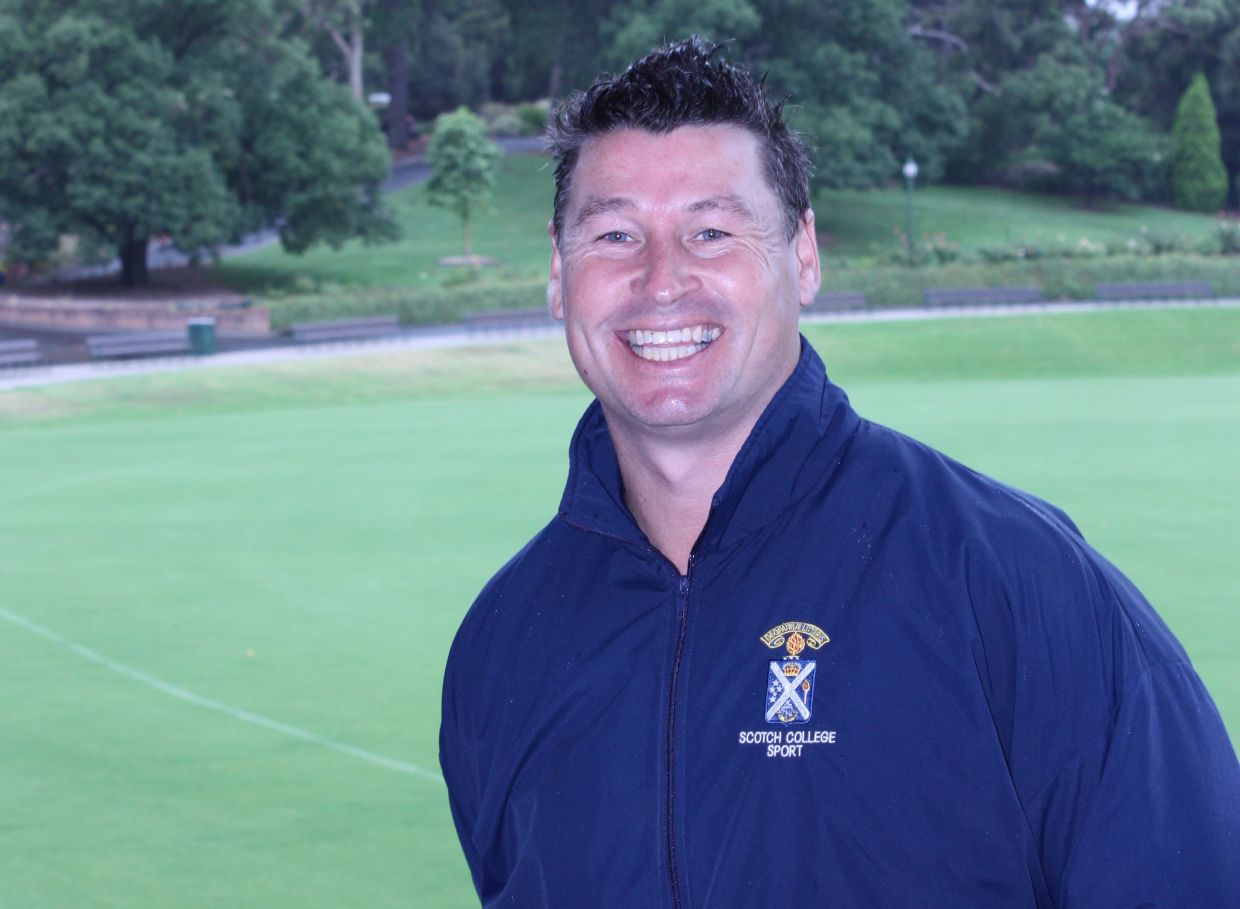 The Victorian Amateur Football Association has appointed Stuart Powell as the senior representative Big V coach for the 2016 season ahead of its clash against South Australia on June 11.
A former AJAX, St Kevin's OB and Old Scotch senior coach, Powell brings eight years' worth of hands on experience to the role and admits he is honoured to receive the opportunity to impart his vast knowledge of the game and VAFA on the Big V side.
"It's a real privilege to take on the role of representative coach," Powell told VAFA Media.
"I've been associated with the VAFA since 1998 where I played a couple of years with St Kevin's Old Boys in A Grade and to have an association with the competition for such a long time it's been great."
Despite being unable to fulfil obligations required of a senior coach at Club level in 2015 due to his work as Director of Sport at Scotch College, Powell says the representative program allows him to stay involved in the field.
"When Nigel Credlin (VAFA Director of Representative Football) approached me I just thought it was a really good fit for me being able to combine a few passions and obviously my work.
"I've got a real love and passion for football and it's a way of keeping me involved with the game."
One of the challenges faced by all competitions with regards to representative football is availability of players; an issue Powell aims to minimise moving forward.
"One of the main focuses of the rep program is encouraging players to make themselves available to represent the Big V," he says.
"Having had recent experience at A and B Grade, I am aware of many of the teams and players within the competition. However, every year we have new players to the competition and players within the grades who step up and show themselves as capable representative players.
"We will work hard to identify players in form, who are enthusiastic about playing for the Big V."
Powell's coaching panel has already started to take shape as he will be joined by brother and ex-AFL player, Stephen, as well as five-time VAFA premiership player, Dave Murray.
After 142 games for the Western Bulldogs, Melbourne and St Kilda, Stephen Powell will run the engine room as midfield coach of the representative side. Prior to his debut for the Bulldogs, Powell played one match for Old Melburnians in 1995.
Stuart admits he is wrapped having his brother alongside him on the Big V coaching panel.
"Very happy," he says.
"We did a little bit of work at AJAX several years ago together where he assisted and I really respect his football brain and I think he'll add a lot to the senior program."
As well as five premierships as a player for Mazenod, Murray has two coaching flags and has represented the Big V himself. Appointed as the backline coach, Murray also brings a deep knowledge of AFL after working as high performance manager for Collingwood, Carlton and Hawthorn.
Powell will replace Cam Roberts and Matthew Kempton at the helm after the University Blacks duo helped retain the VAFA's standing as the AFL Victoria Metro champions with a five-point win against the Northern Football League in March last year.