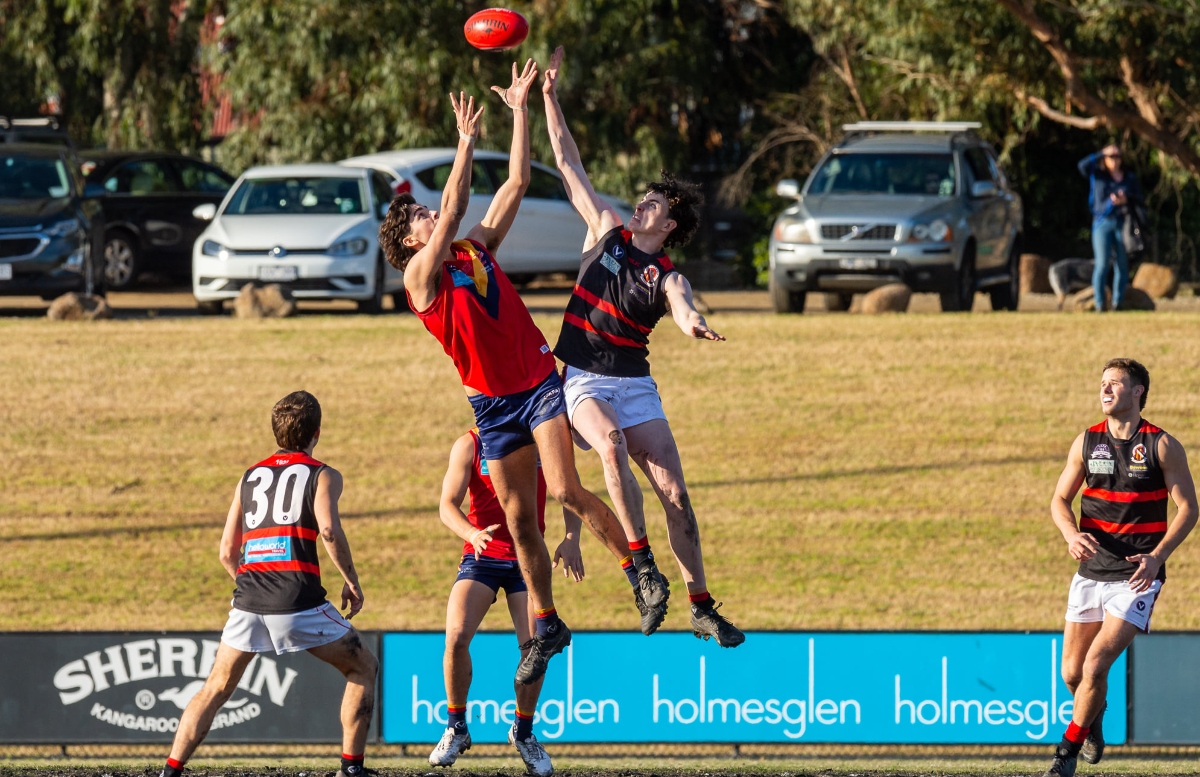 The VAFA is pleased to announce the second edition of the VAFA Holmesglen Under 19 Men's Footy Festival will be held this Sunday at Elsternwick Park.
Following the success of its inaugural edition in 2021 where the Under 19 Men's Premier section was showcased across both ovals, this year we're putting Under 19 Men's Division 1 in the spotlight.
The next generation of stars will be on show, the future of VAFA senior football. Some, with aspirations to take their football career into higher honours.
You will see all four matches on the same day at the same location.
The action kicks off at 11.40am with Hampton Rovers (4th) playing Old Haileybury (8th) on Elsternwick Park Oval 1 and Old Xaverians (5th) playing Mazenod (3rd) on Holmes/Todd Oval (Elsternwick Park Oval 2).
At 2.00pm, St Bede's Mentone (1st) face off against Old Trinity (6th) on Elsternwick Park Oval 1 while on Holmes/Todd Oval you will see Uni Blacks (7th) tackle Beaumaris (2nd).
VAFA Football Operations Manager Matt Collister has told VAFA Media: "This is a concept born out of the Under 19 Men's Football Advisory Group as a way to help showcase and champion what is great about Under 19 Men's football in the VAFA. The feedback from everyone involved in last year's inaugural event was really positive and we are excited to be able to share it with another section in the VAFA Holmesglen Under 19 Men's competition."
Each game will be broadcast live through the VAFA Facebook Page and VAFA Website so that you won't miss a moment of the action.
Entry is free and $5 on-site parking. This is a day not to be missed on the VAFA calendar.