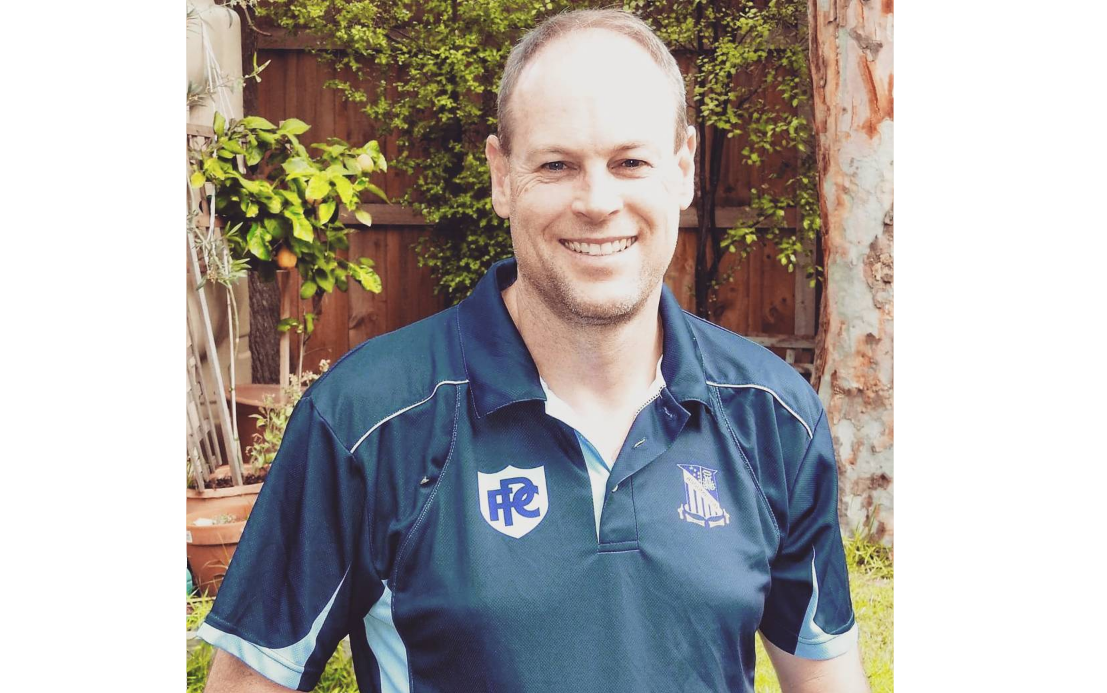 By Nick Armistead – @NickArmistead
Prahran Assumption's bid for sustained success in the newly-formed VAFA women's competition gained an enormous boost with the recent signing of Sydney University premiership coach, Lachlan Worthy.
The Two Blues will enter a development team in next year's competition and, while premiership success is the ultimate goal of the 130-year-old club, the initial focus will firmly be on establishing an inclusive and enjoyable culture for their newest team.
"I'd like to see a really cohesive team that plays together well, bonds together well and improves significantly from day one," Worthy told VAFA Media.
"We want to see a team who stays together and can be built on in year one, year two, year three, year four."
Worthy's vast experience in women's football bodes as the perfect fit for a developing side after he spent eight years building Sydney University's first-ever team from the ground up. The opportunity first arose when he moved to Sydney for work in 1999 and agreed to teach female co-workers the basic skills of the game.
"(They) knew I was from Melbourne and I assume they think anyone from Melbourne knows how to play footy," he said.
After months of training a group of enthusiastic women alongside good friend and ex-Sydney AFL player, Ray Stoddart, Worthy's obvious talent for coaching had not gone unnoticed by those undergoing his tutelage.
"A couple of the women approached myself and Ray and said they were looking at starting a league the following year and asked if we'd be interested in coaching," Worthy said.
"So Ray went and coached the University of NSW and I coached Sydney University."
It was the start of something special.
In the ensuing eight years at the helm, Worthy led Sydney University to two SWAFL premierships (2001 and 2007) from three grand final appearances. Their one and only grand final loss came the hands of Western Wolves after they claimed a heart-stopping double overtime victory by 13 points. Worthy and his Bombers hit back at the Wolves with a 34-point victory the following year, before obtaining flag number two against Newtown Breakaways six years later.
During his tenure, Worthy showcased his ability to harness high quality talent with three of his players claiming SWAFL Best and Fairest awards. He had the honour of coaching the NSW State women's team in three national championships and was later named Sydney Women's Coach of the Decade (2000-2009).
Despite his myriad of successes, Worthy's enjoyment of coaching derives from the noticeable improvement in his players and playing a part in their development.
"Going from the start of a season, to the middle of a season and to the end of a season you can see their skills develop a lot quicker than men because men are already at a certain level," Worthy said.
"That's what I've really enjoyed about it and that's what kept me coming back every year."
A combination of family and employment brought an end to Worthy's decorated coaching career in NSW, but he found alternate ways of quenching his coaching thirst via his children's sporting careers.
Since moving back to Melbourne in 2010, Worthy told prahranfootball.org.au he has been involved in both netball and surf lifesaving and continued the success he experienced during the naughties.
"I have been coaching my eldest daughter's U13 netball team, which are part of the Red Angels Netball Club, for the past two years," he said on the club's website.
"I have also been coaching my youngest daughter's girls' junior lifesaving team (Nippers) as part of the Mentone Lifesaving Club for the past four years.
"The team competes at the State Championships each year with excellent results. The girls consistently bring home medals for both team and individual events and the Club has won the overall Junior State Championships four years in a row.''
Now he has the opportunity to return to women's football with the Prahran Football Club, Worthy says there are two lessons he will take from his time in Sydney: don't wait for someone else to do it and be patient.
"What I'm really excited about with where we are at now is, while we built the Sydney league up with no AFL support and very little council support, here we've got that backing so we can do it bigger and better," he said.
"We've already seen the girls coming down to Prahran Assumption and most haven't played before. They're full of enthusiasm but that same basic skill level – that's the challenge I really enjoy, bringing them up to speed and using what they've got."
The VAFA women's competition is set to commence in April next year with more than 30 teams likely to partake in the inaugural season.
If any women are interested in joining Lachlan and the Two Blues, please contact [email protected].