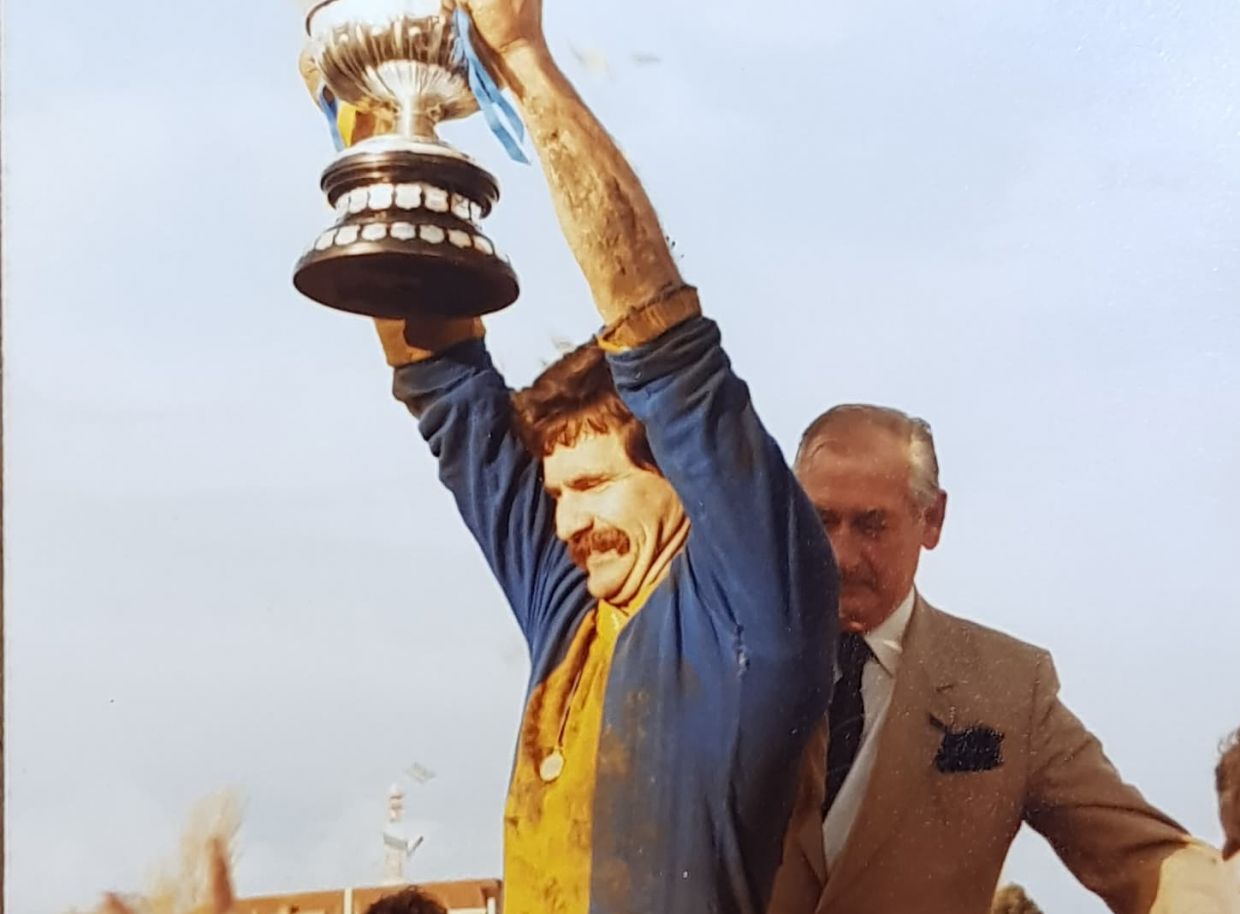 The VAFA will host its 12th Annual Big V Club Lunch on Friday 3 August at Melbourne's RACV Club and celebrate the careers of all former and current representatives of the Big V.
Highlighting the event, however, will be the induction of two Big V Champions, Brian Bourke (De La Salle) and Wayne Carey (St Bernard's), while David Hughes (Old Scotch) will be elevated to legend status after first being inducted in 2011.
Brian Bourke was a hard-nosed, reliable defender during a successful period in De La Salle's history, playing 211 games between 1973-85, winning five premierships, a Woodrow Medal (1979) and captaining the side for two seasons. He has since been named in their Team of the Century alongside recent Big V champion Mick Deveson and legend Shane Murphy. His representative resume is just as outstanding with nine Big V games to his record, including captaincy of the team in 1982 and vice-captaincy in 1983. He played an All-Australian game against the VCFL in '83 and an AAFC Carnival in '82.
St Bernard's ruckman, Wayne Carey, also played a sensational nine games for the Big V between 1990-94. He twice played in the AAFC Carnival and was received All-Australian selection in 1994. At club level, Carey registered 120 games for the Snow Dogs in two stints (1983-86 & 1989-94) and won the club's best & fairest award in the B-Grade premiership season of 1991. He has since been named as the number one ruck in St Bernard's Team of the Half Century.
After first being inducted as a Champion of the Big V in 2011, Old Scotch's David Hughes will be elevated to legend status and join just 12 others; including, Geoff Hibbins (Collegians), Bruce Bourne (Ormond), Jock Nelson (MHSOB) and Ian Cordner (Uni Blacks and Old Melburnians). Hughes played 10 games for the Big V between 1964-71 and captained in 1969 while vice-captaining in three separate years. He won the AAFC Carnival Medal in 1964 and was runner-up in '67. Hughes played 165 games for Scotch and captained from 1969-71. He's since been named in their Team of the Century, made a Life Member and received a VAFA Certificate of Merit.
Tying in with festivities will be the celebration of this year's historical four from four Big V performance where the VAFA won senior men's, senior women's, B-D4 and U19's games for the first time in 93 years of representative football.
To join in the celebrations, tickets for this event can be purchased HERE