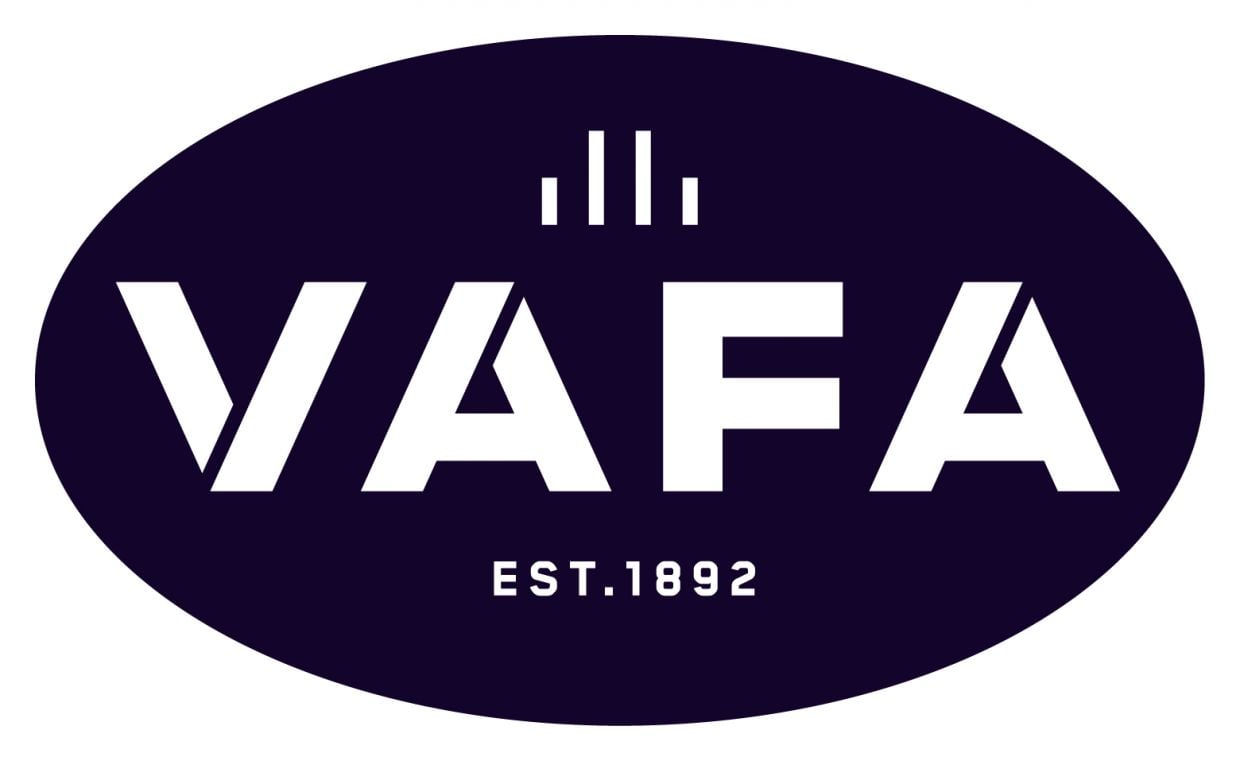 George Voyage (VAFA President) & Brett Connell (VAFA CEO)
Following yesterday's State Government announcement of a lockdown extension in metropolitan Melbourne, it is with great regret that the VAFA Board has determined the 2021 VAFA season must be cancelled.
Despite a great deal of planning and a strong desire to complete 2021, it is clear that it is not possible for VAFA football to return in late September.
At all times the VAFA Board, Management and the Administration Team have been conscious of our charter – to provide an amateur football competition for men and women in metropolitan Melbourne, in a safe and enjoyable manner and we have worked diligently to achieve a positive outcome in very difficult and challenging times. This is clearly not possible in the current environment.
We take this opportunity to thank our clubs for your support and understanding across the last (8) weeks of uncertainty and applaud your drive and resilience under very difficult circumstances. While it is with a heavy heart we make the decision to cancel the 2021 season, we will now turn our efforts to discussions and decisions related to promotion/relegation, awarding premierships/minor premierships, awarding competition B&F and other associated awards and other football related matters.
To our valued commercial partners, William Buck, Holmesglen Institute, Epworth, Community Bank – East Malvern, Anytime Fitness, Club Connect, Base Compression, Concave Boots, Orthosport – Victoria, Mecwacare, BJS Insurance Group, RSN 927, Victor Sports, Club Warehouse, Tahbilk, and suppliers Sherrin, CGR, TLA-Puma, StarSub, thank you for supporting our decisions and holding firm with us. We look forward to your ongoing partnership as we work together to find a way forward and return to the field stronger and even more determined in early April 2022. Your on-going support is highly valued.
The VAFA would like to acknowledge the efforts of the VAFAUA across the 2021 season in working to support the Association and Clubs, a partnership and negotiation which further strengthened our relationship.
We would also like to recognise the role of other Community Leagues and AFL Victoria in collaboratively working through the various issues which we all faced during these difficult and challenging past two years.
We take this opportunity to thank the VAFA community for its ongoing support and encourage you and your communities to stay healthy, safe and strong as we move forward together.
JOINT LEAGUE STATEMENT
The EDFL, EFNL, NFNL, RDFNL, SFNL, SMJFL, VAFA and WRFL collectively wish to issue a statement regarding the 2021 season.
Following yesterday's State Government announcement of an extension to lockdown in metropolitan Melbourne until at least September 23, all leagues have mutually decided to cancel all competitions for the 2021 season.
This announcement does not apply to Auskick. AFL Victoria will provide an update on Auskick in due course.
This decision is an extremely difficult one and has not been made lightly.
All leagues have been working diligently in the hope of enabling the remaining games in the 2021 season to be played.
However, it is now apparent this will not be possible in the current environment.
All leagues are committed to working closely with their member clubs, AFL Victoria and Netball Victoria to manage the associated issues related to the cancellation of all 2021 competitions and working towards a return to play next season.
We wish to take this opportunity to thank all clubs, players, parents, volunteers, officials, umpires and league partners for your patience, support and cooperation throughout the 2021 season.
We urge all associated with our respective communities to heed the advice and regulations in place by order of the State Government.
We all have a role to play in ensuring our community remains safe and healthy so we can all return to football and netball next season.
Further updates regarding the operational aspects of this decision will be provided in due course via each respective league.
All leagues look forward to returning to competition bigger and better in 2022, commencing the weekend of April 1-3.