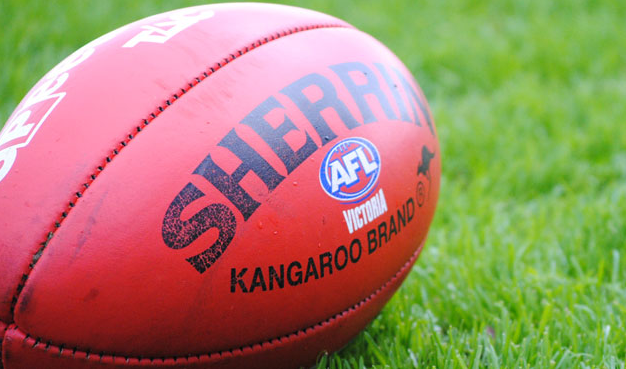 VAFA Media is excited to announce it has been recognised by AFL Victoria with five nominations in the 2016 Community Media Awards.
The five nominations are:
Best Print/Online News Story – Coach Jess makes VAFA history
Best Football Column (Football Record) – William Buck Premier Report
Best Radio Match Day Coverage – 96.5 Inner FM
Best Use of Online Media (TV Show) – VAFA Tragics
Best Use of Online Media (Technology & Social Media) – HQ News
Titled 'Coach Jess makes VAFA history', Media and Communications Coordinator, Nick Armistead's news story covers the VAFA's first-ever female coach, Jess Rottura, who joined David Elam as co-coach of Old Melburnians' Under 19 side in 2016.
Nick's William Buck Premier Report was penned for the Amateur Footballer each week in a bid to provide the latest news, analysis and opinion on the VAFA's top section.
96.5 Inner FM is the VAFA's proud broadcast partner, with Ken Petrucco, John Kanis and the team bringing the best in match day coverage each week of the VAFA season. Inner FM won Best Radio Show in 2014.
Introduced in 2015, VAFA Tragics is a weekly Association-specific panel show hosted by Andrew Leonard with panellists Nick Armistead, Brenton Mann and Will Balme. The show analyses all sections of the VAFA and the weekend's action, while incorporating a number of well-received segments such as Performance of the Week, Brenton's Division Report, Headlines and Four Q's.
VAFA TV introduced HQ News this year as a means of providing the VAFA community with up-to-date, important information of the Association and our Clubs in a succinct and timely fashion. It also gave VAFA Media a chance to preview the upcoming round, with the combination of our VAFA Tragics review show and HQ News preview giving supporters of the VAFA a larger amount of content and information. Hosted by Nick Armistead and with previews delivered by Mikala Sykes, HQ News was uploaded directly to Facebook and played a big part in the social media platform's annual growth of 46%.
Full a full list of nominations click HERE
The shortlisted applicants will now have their submissions evaluated again by a judging panel consisting of experts in the relevant field before a winner in each category is announced at a special luncheon at IKON Park on Friday December 9.
VAFA Media's past wins:
2012 – Best Football Column – Di Langton (Premier B)
2013 – Best Use of Online Media – VAFA TV
2014 – Best Radio Show – VAFA Football Show on 96.5 Inner FM