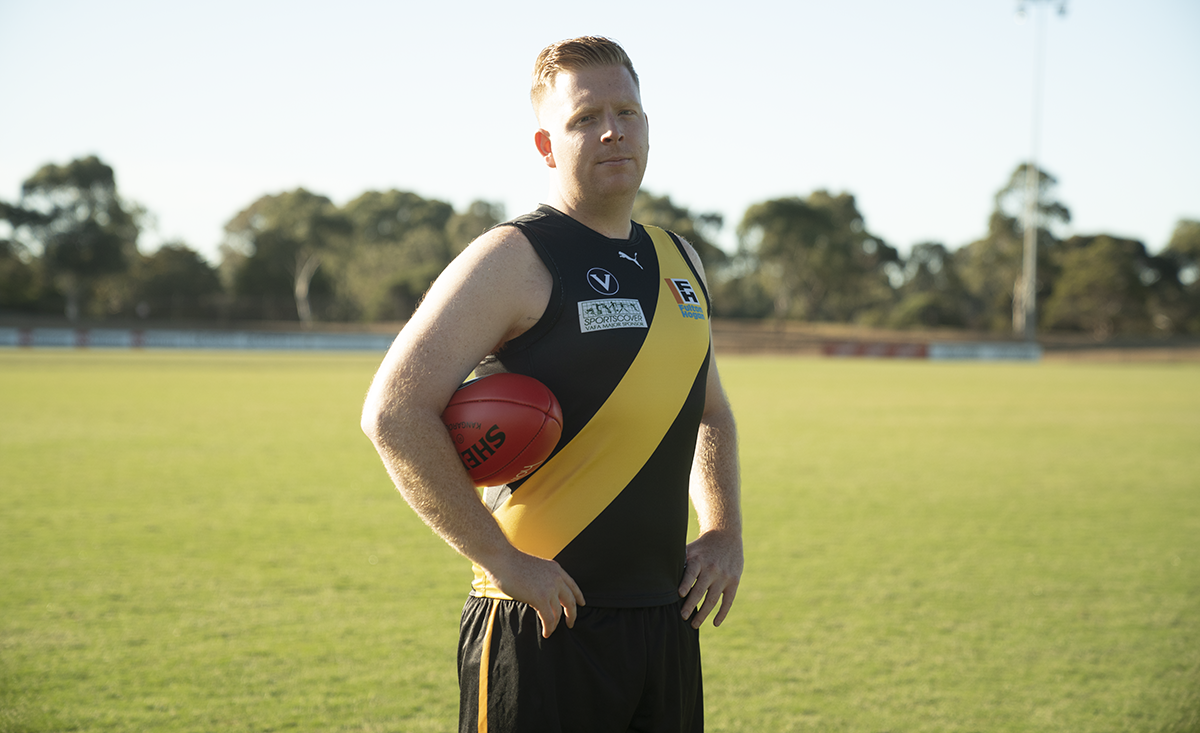 Tash Gunawardana
Manningham Cobras secured an impressive 30-point come from behind win over North Brunswick at Allard Park in Round 11. The victory for the Cobras came off a huge final quarter where they kicked six goals, effectively turning the match in their favour all while keeping the Bulls scoreless. It was a solid performance for the Manningham Cobras forwards with Jake Cawsey made his strong presence felt, booting three majors, while Adam Kinniburgh and Michael Muller snagged two apiece. For North Brunswick, who were left shell shocked after leading for the opening three quarters, Tim Kreig was the only multiple goal scorer with two goals, while Nathan Murphy, Ashley Rae, Matthew David and Nicholas Trewhella chimed in with solitary majors. Manningham Cobras sit atop on the Division 3 ladder, whereas North Brunswick remain at the bottom with just one win from their first nine matches.
A strong last quarter in Round 11 steered Richmond Central to an upset 23-point victory over Canterbury at Canterbury Sportsground. It looked to be a fairly straightforward match on paper, with the Centrals occupying sixth placed and Canterbury third, however the Snakes challenged the Cobras for the whole match. Nothing could separate the two sides on the scoreboard at quarter time with the scores 15 apiece, before Richmond took their game up another level in the second term booting through three goals to one. Still retaining ascendancy in the third, nailing through two goals to one, the margin inflated from 10 points at 3QT to 23 points come the final siren thanks to their continued scoreboard dominance. Six individual goal kickers in Lachlan Shearer, Mitchell Szabo, Callum Bourke, Timothy O'Brien, Joshua McGrath and Sam Murphy contributed to Canterbury's final score, though the Cobras would ultimately rue their missed opportunities at goal (6.14). For Richmond Central, Cameron Worsley, Jack Bilson and Jake King played well up forward, all pitching in with two goals each. Richmond Central went into this match determined to defeat Canterbury, as they lost their last three meetings against Canterbury. In their most recent clash in Round 2 (2019), the Centrals went down by 15 points, while last season they lost by a point and 19 points, respectively, in Round 7 and Round 14. Both teams ladder positions remain unchanged despite the result.
Westbourne Grammarians narrowly defeated Parkside by three points in Round 11 on home turf at Westbourne School Ground. The Red Devils started the match strongly slotting through the opening four goals of the match, while keeping the Grammar boys to two behinds, but the match turned in favour of the Warriors in the second as they scored four goals while keeping Parkside scoreless – making it a one-point ball game come halftime. The Warriors managed to edge 1.2 to the Red Devils' 1.1 in the third, before identical scores in the fourth, 1.1 apiece, meant the Westbourne side had more behinds up their sleeve to nab the three-point victory. Two goals to Christopher Sneddon, William Wright and Chris Hudson accounted for the Warriors scoreline, while Parkside's Adamo Gargano was the lone multiple goal scorer for Parkside with two majors. Westbourne's ladder position, (4th), remains unchanged with them as Parkside still sit seventh, though they are now two wins behind sixth placed Richmond Central. It was an improved performance for Senior Coach Rob Wises' Parkside side, as in their previous Round 4 encounter they were outclassed to the tune of 52 points on home deck at Pitcher Park.