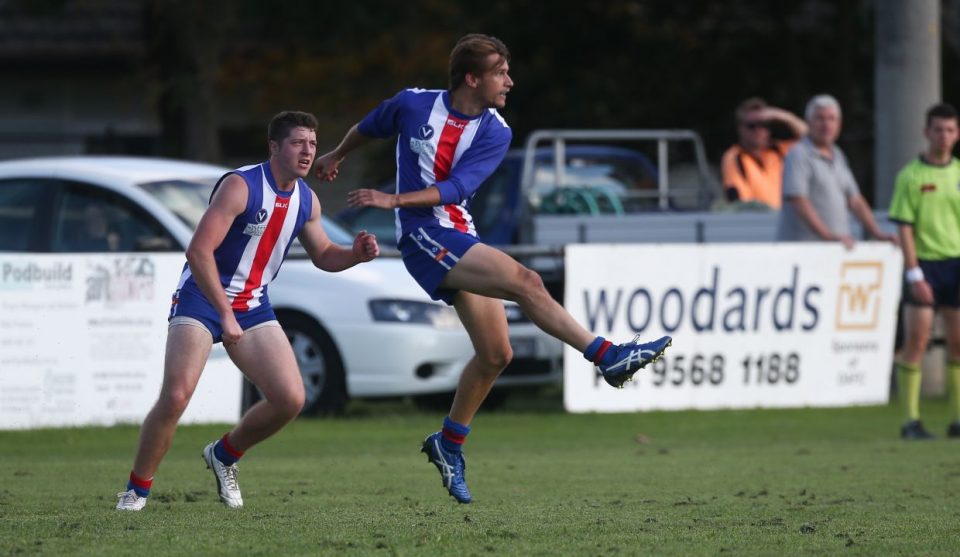 Old Camberwell put the very thought of relegation well and truly behind them while consigning Ormond to Division 1 in 2017 after they defeated the Monders by 129 points at Gordon Barnard Reserve. Leading by 47 at half time, the Wellers piled on a further 14 goals to two in the final two terms as eight players had two or more majors. Phillip Bennett and Riley Verbi stood out above all others as the two best players on the ground, while Boyd Upstill did his utmost in a valiant display for the Monders.
Also in the relegation conversation prior to the final round, Marcellin defeated Kew by 38 points at Marcellin College. The Eagles were down by two points at the half but recorded 10 to four as they took control of the contest. Daniel McMahon's six goals were the difference, while Daniel Redmond and Jackson Green had it on a string. Michael Hannan was named best for the Bears in just his third match for the year.
Oakleigh were always up against it if they were to avoid dropping to Division 1, falling to the ladder-leading Caulfield Grammarians by 44 points at Scammell Reserve.  As it turned out, a victory would not have saved the Krushers, who led at the first break but fell away as the match progressed. Aaron Cloke (four) and Trevor Bromley (three) nailed seven majors for the Krushers, while Louis O'Keefe (five), Declan Reilly (four) and William Barker (four) continued their stellar form ahead of next week's top-two clash with Mazenod.
Old Ivanhoe will take a lot of confidence into finals next week as they defeated the third-placed Peninsula by eight points at Chelsworth Park. Captain, Mal Mitris, led from the front as he put together a best-on-ground performance alongside five goals from Adrian Del Monte. James Moignard fought hard for the Pirates, but the two sides will meet in next week's semi-final.
Seven goals to one in the first half set Mazenod up for a comprehensive 67-point win over Williamstown CYMS at Central Reserve earlier today. Xavier Patti and Nicholas Gentile starred for the Nodders, while Steven Puhar and Ben Mccoll fought bravely in the CYs last game for the season.