Whitefriars OCFC and Smith Feutrill Accountants and Advisors have extended their association into the 2015 season.  Smith Feutrill have been the club's major sponsor for many years now and their continued support is hugely appreciated by the club.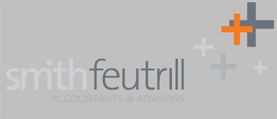 Smith Feutrill has strong links to the college community with three partners and many accountants being past students plus the provision of a cadetship to a promising accounting student from the college.
Whitefriars President Norm Elliott said "The continued support from Smith Feutrill is of great value to this club and to the broader college community, we hope our association will continue to grow well beyond 2015."
From the company perspective "Our relationship with the Old Collegians Football Club goes beyond the footy field providing assistance, guidance and advice to Friars and their families with their financial matters in making them better off financially" said managing partner Greg Feutrill.