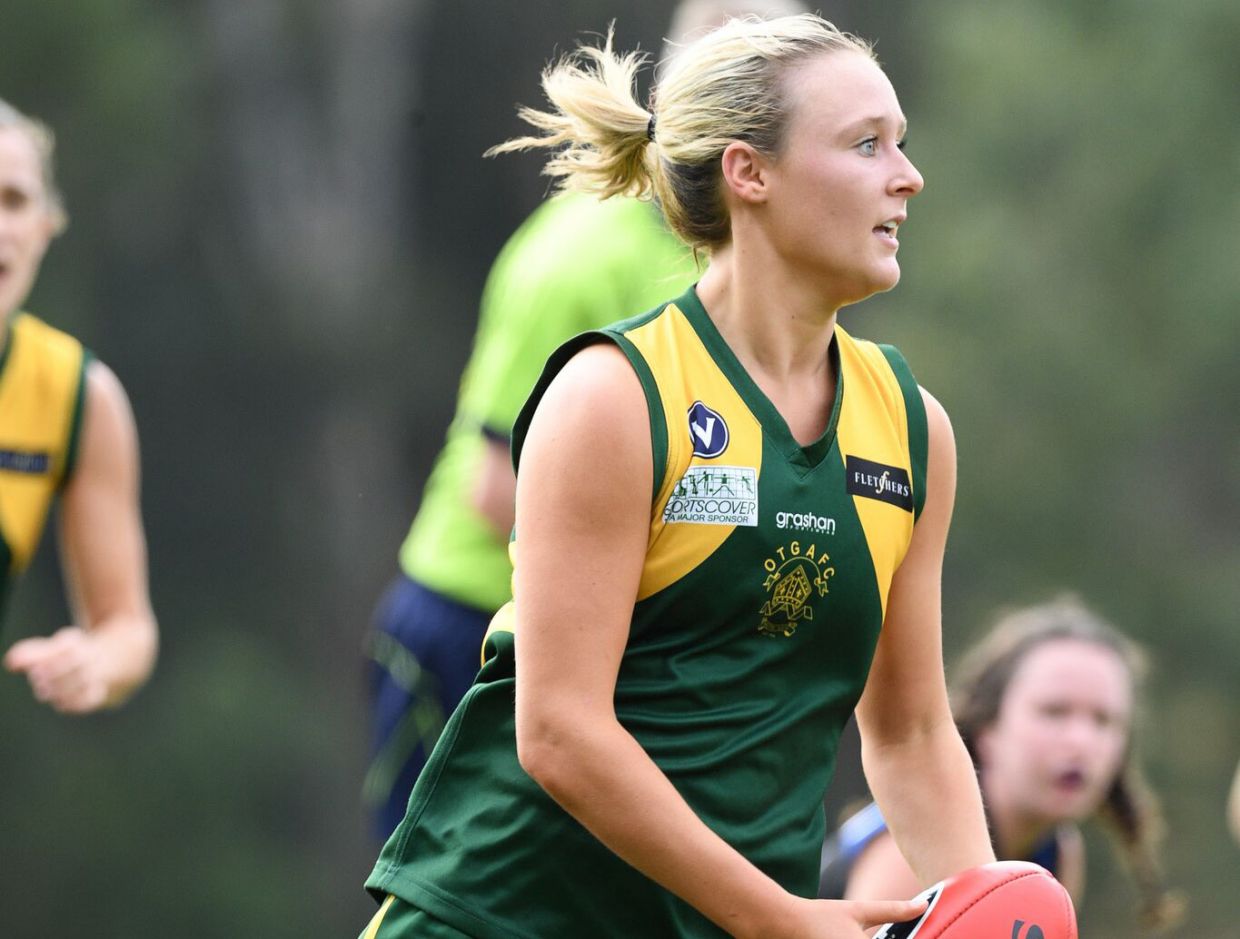 The Big V U19's and Women's teams will be led by two new captains when they take to Elsternwick Park this Saturday, with Cam Hodges (St Kevin's OB) and Vanessa Murphy (Old Trinity) announced as their respective side's leaders at last night's jumper presentation dinner.
Hodges, who was a part of SKOB's William Buck Premier flag last year, has already carved a career brimming with success. He was a member of Hampton Rovers' premiership winning sides in 2014 and 2015 before joining the St Kevin's OB U19 premiership team in 2016 in the top division whilst in Year 11 at school.
Cam's relentless efforts and determination to continually improve saw him captain the St Kevin's First XVIII in 2017 before joining the St Kevin's OB senior premiership team in William Buck Premier. Furthermore, Cam was made part of the North Melbourne VFL seniors list in 2019.
Hodges will be joined by fellow two-time U19's player Lewis Diggins (Beaumaris) after he was named vice-captain.
Murphy's appointment makes her the third captain in the VAFA women's representative side, following in the footsteps of former teammate and 2017 Big V skipper Claire Messent.
A Methodist Ladies' College (MLC) graduate, Murphy took up the game in the inaugural VAFA women's season in 2017 for Old Trinity. Playing in the highest level of competition in the VAFA since day dot, in the William Buck Premier Women's section, Vanessa has a genuine love for running around the footy field with friends and teammates and has developed into a strong-bodied and determined midfielder with elite of speed and outstanding defensive pressure.
Averaging more than 20 disposals per game in 2019 and spearheading the majority of the T's clearances, Vanessa is in fantastic form after clocking up 35 touches and 10 clearances in the T's win over Fitzroy-CU last weekend.
SKOB Saints' Ali Hynes and Monash Blues' Xanthea Dewez were named vice-captains following their own outstanding form.
The U19's will face AFL Vic Country from 11:30am and will be followed by the women taking on AFL Goldfields at 2:20pm from Elsternwick Park.