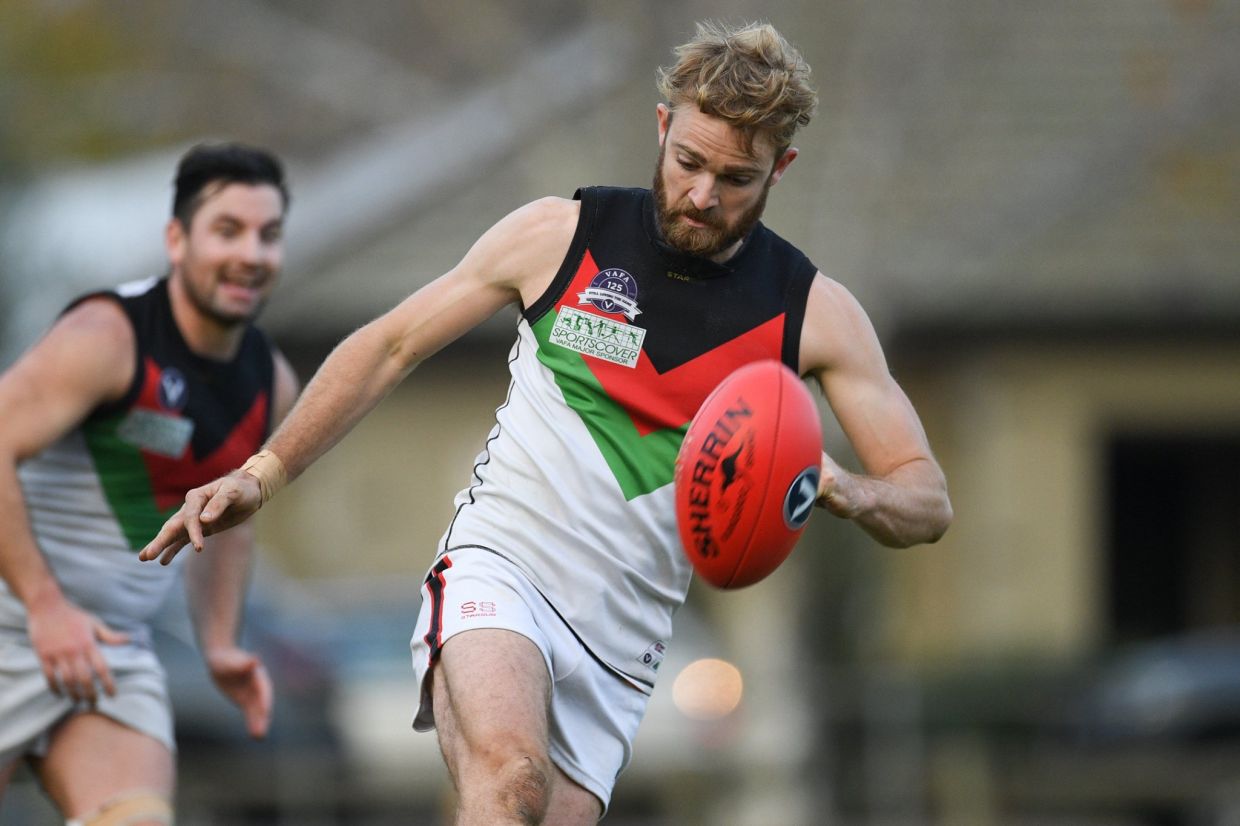 Westbourne Grammarians maintained their position in the top four with a 26-point victory over Richmond Central at Kevin Bartlett Reserve. The Warriors trailed by one point at half time but fired with five unanswered goals across the third and fourth quarters. Chris Hudson was best afield for the Warriors while Mitch Broughton impressed for the Snakes.
Manningham Cobras clocked their eighth win of the season with a 61-point victory over Canterbury at Koonung Reserve. The Cobras led by 12 points at the first break before igniting with 10 goals to four thereafter. Cory Meloury booted a game-high four goals for Manningham as they await the return of Kane Maghamez, while Cameron Woods was best afield for Canterbury.
Aquinas claimed their fourth consecutive victory, defeating Parkside by 33 points at Aquinas College. The Bloods booted seven goals to one in the first half and were rarely threatened with both sides kicking two each to see out the match. Joshua Robertson kicked three goals for the Bloods and Lachlan Barnes was BOG, while Isaac Romano kicked two for the Red Devils.