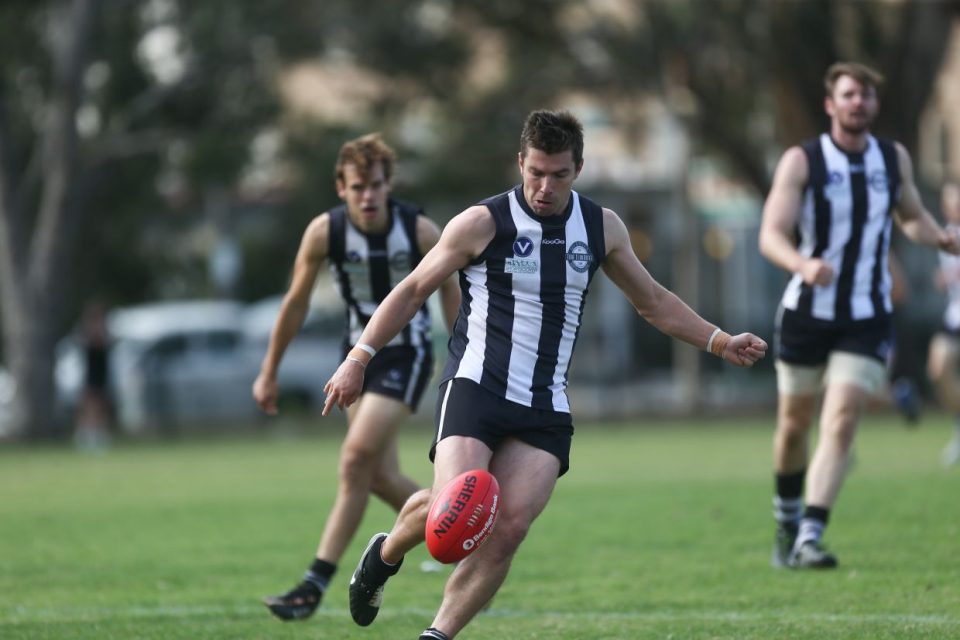 Eltham Collegians registered their second win for the season when they posted four goals to one in the final term and ran over Emmaus St Leo's by three points at Eltham College. The Turtles trailed by 14 points at three quarter time and through sheer hard work and determination got the four points. Ben Gill made it 43 goals for the season with four for the Turtles, while Chris Beluszar bagged five for the sixth-placed Animals.
Richmond Central's season took another hit as Melbourne High School Old Boys delivered a 76-point thumping and ninth consecutive loss at Melbourne High School. The Unicorns had 39 scoring shots to 13 and dominated from the outset, with Beau Jellis the main destroyer up forward with six goals. Nine other Unicorns joined Jellis on the scoreboard, while Jake Munro kicked three in just his third outing for the Snakes. The Unicorns sit two games clear in fourth position on the ladder.
West Brunswick stayed in touch of the top two with a hard-fought six-point victory against Yarra Valley at Ransford Park. The Westies nearly kicked themselves out of it with 20 behinds to their nine goals, but held the Bushrangers to just 10.8. Chris Simpson was BOG for the secopnd time in three matches for the Westies, while Jordan Canham snagged three goals for the Bushrangers.
Preston Bullants inflicted St Johns with their first loss of the season, running over the JOCs by nine points at Ruthven Reserve. Trailing by 34 points at the last break, the Bullants piled on eight goals to one in an unbelievable final term to keep their second spot on the ladder. Damon Marcon kicked three and Aaron Verga starred for the Bullants, while Glenn Costas and Aaron Thornton combined for six for the JOCs.