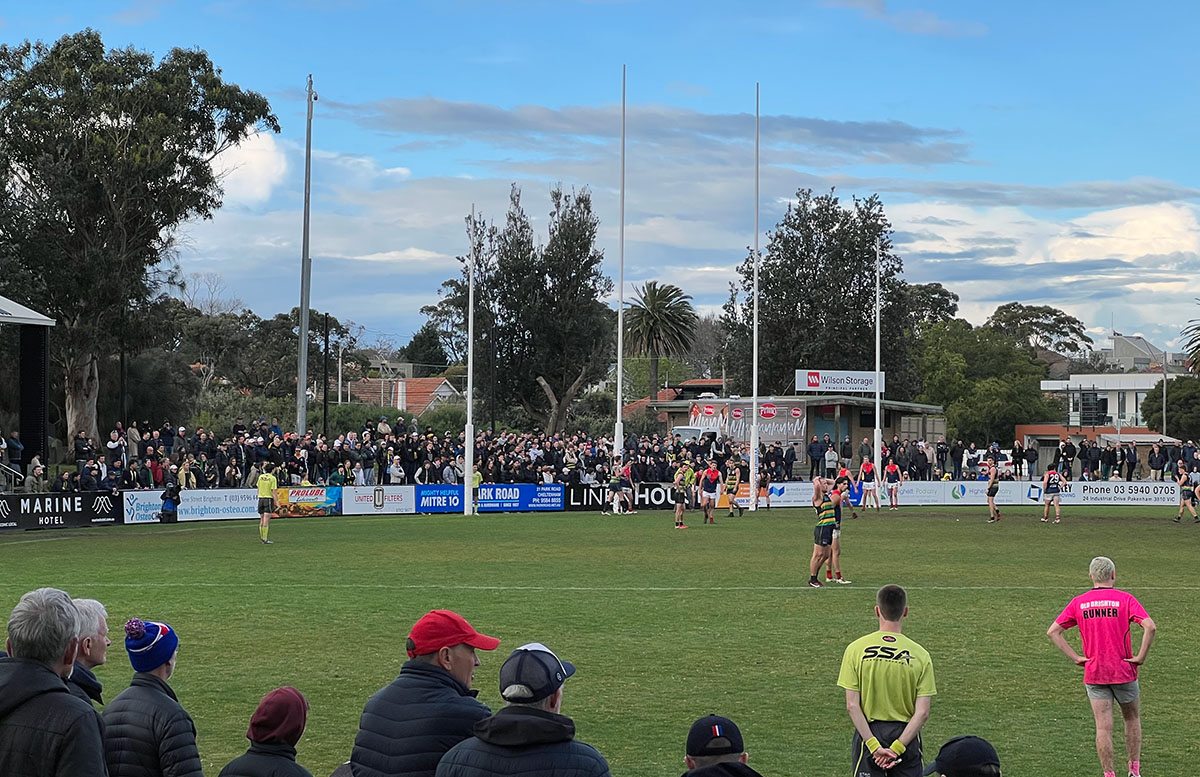 The final two matches of the 2022 VAFA season will be played at Sandringham's Trevor Barker Oval, featuring the Premier C Men's season-decider between Monash Blues and Old Geelong.
It follows the relocation of Sunday's Premier Men's Grand Final from Elsternwick Park to the Sandringham venue due to the poor condition of the playing surface at VAFA Headquarters.
Premier C Men's closes out the 2022 season after an extended 22-round campaign, with Monash Blues Vs Old Geelong at 2:30pm and in the Reserves, Old Geelong Vs Mazenod commencing at 11:45am.
VAFA CEO Jason Reddick said, "due to the continued poor state of Elsternwick Park, we have again made the call to relocate the Premier C Men's Grand Final for the seniors and reserves to Wilson Storage Trevor Barker Beach Oval, Sandringham this Friday.
"We believe the change of venue will enable quality matches to be played and the public holiday will entice another large crowd to witness the last of our VAFA Grand Finals for 2022.
"On behalf of the competing clubs and the wider VAFA community, I sincerely thank the Sandringham FC CEO Marcus Ashcroft and President Nick Johnstone, for their ongoing support in accommodating the additional VAFA finals matches this year."
Tickets are now available to be pre-purchased through INTIX for Friday's matches – purchase tickets here.
The Premier C Men's Grand Final will also be live streamed on the VAFA website and Facebook.
Premier C Men's Grand Final
Monash Blues v Old Geelong
2:30pm, Trevor Barker Oval
Premier C Men's Reserves Grand Final
Old Geelong v Mazenod
11:45am, Trevor Barker Oval
Gates will open at 9am.