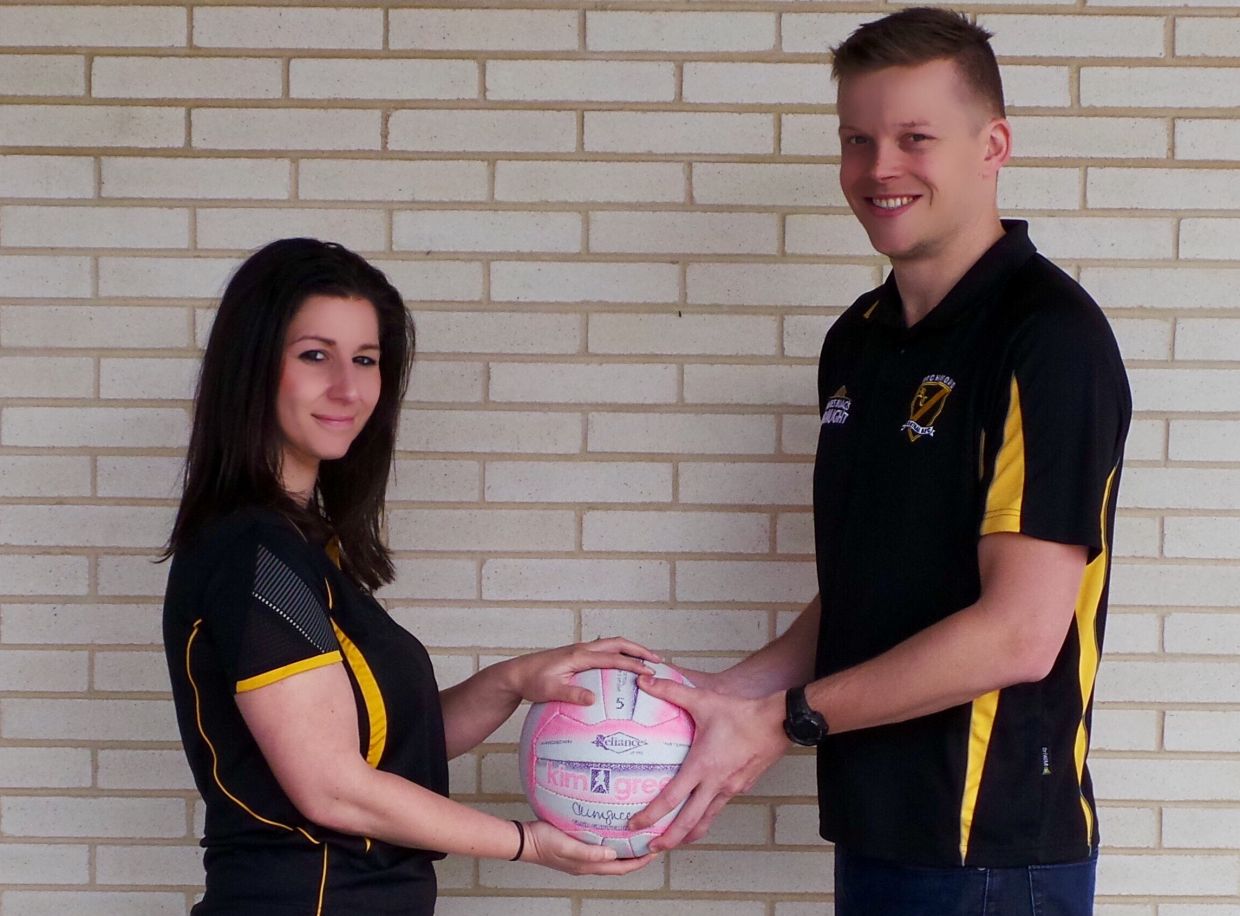 By Nick Armistead
Richmond Central AFC will replace their yellow and black jumpers with loose-fitting bibs this weekend as they take part in a mixed netball charity tournament to help raise funds for the Olivia Newton-John Cancer and Wellness Centre.
Newly-elected Treasurer and Women's Football Representative, Lorraine Cave, brought forward the idea of entering a team as a means of integrating the football and netball members of the club during the off-season.
"We have a good split between netball and football participants, all which are enthusiastic to the cause and more than eager to get involved," Cave told VAFA Media.
"It will also improve the club's community presence, while helping out one of Australia's most prominent and well-respected charities."
After enduring its most unsuccessful season in recent years, the Snakes could have been forgiven for taking a break from the social scene in the early stages of the off-season.
16 losses from 16 games, the second-worst percentage (34.06%) of any senior side in the VAFA, a spate of injuries to key personnel and a 283-point last-round thumping at the hands of St John's; not a lot more could have gone wrong for the embattled club in 2016.
"It was definitely a feeling of disappointment," newly-elected President Josh Sharp said.
Despite the significant loss ending a frustrating season, a moment occurred post-game which proved the most important facet of the club – its culture – was still intact.
"At our standard end of year drinks at the clubrooms after the game, we had in excess of 25 blokes there who were all still up and about and in a positive frame of mind," Sharp said.
"I really was pleasantly surprised about the morale afterwards, especially after that loss to St John's."
What commenced thereafter were a cascade of events showcasing the entire club's positive outlook and desire to return to the lofty heights of season's passed.
The first point of call was re-evaluating and restructuring the club's committee, with Sharp replacing popular outgoing President, Rowan Pizzey, alongside Andrew Fraser (Vice-President), Andrew Read (Secretary), Jessica Larritt (Director of Netball) and Cave.
Larritt's appointment, in particular, will help strengthen the bonds between the football and netball fraternities, while a number of current players put their hand up to join the committee in a bid to impart their knowledge and help the club progress back up the grades.
"They didn't like seeing where we were or what position we were in this year and approached me and said 'Look I'd really love to help out off-field'," Sharp said.
"What was most pleasing was that they brought it up themselves."
With a new-look committee and fresh direction in place, the Club made the decision to appoint Shannon Collins as senior coach.
Collins is a 100-game player for the Snakes and has served on their committee for the past two years.
The club made the announcement on their website last month and said Collins showcased a "burning desire to pursue a coaching career" and "displayed the passion required to be appointed as the Senior Coach in 2017".
He will be accompanied at the helm by playing assistant, Justin Bice, and off-field assistants, Nino Bucci and Tim Hunt.
One of the most difficult tasks for any club in community football is retention of players, and the reality of relegation often fast-tracks the departure of many.
After the season the Snakes endured, Sharp admits he thought it could only go one of two ways.
"It was going to be either a mass exodus or the guys were going to stick fat," he said.
"Basically, every one of them are sticking around to play on next year because they don't want to leave the Club in the position we were in in 2016."
With the majority of players agreeing to stay on, a new executive and coaching staff, the future looks bright for the Richmond locals. However, Sharp ensures the lofty expectations are being held off while the club improves its on-field performance.
"There's no goal of a premiership, there's no goal of promotion or finals," he said.
"After a year where we didn't win a game of footy I think the goal is really getting that morale back in place and picking up wins.
"In an ideal world it'd be fantastic to go straight back up but we just want to ensure, especially after a season where we didn't win a game, you want to consolidate and get the winning feeling back into the club."
And the winning all starts this weekend.
The mixed netball charity tournament will take place at Ryan's Reserve in Richmond this Sunday 13 November from 1pm to 6pm.