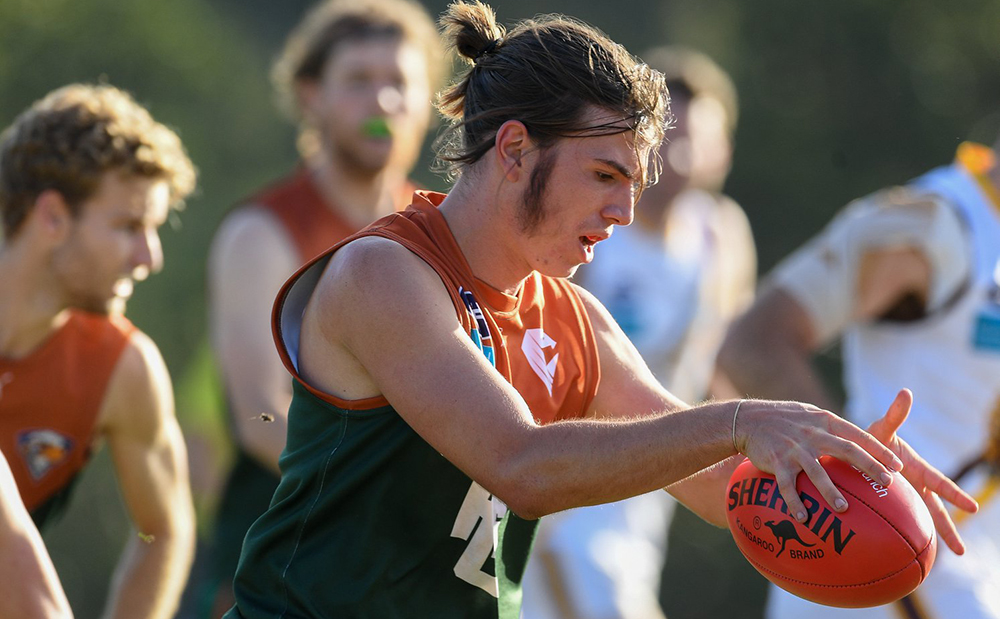 The dream of three consecutive flags is alive for UHS-VU after they earnt a spot in this year's Division 1 Grand Final following a dramatic climax to their prelim against Peninsula OB.
The Vultures, who have won two straight premierships in Division 3 and 2, came from 23 points down at quarter time and chipped away at the Pirates until the final siren blew with scores level.
The Pirates took an early lead in the opening moments of extra time, but the Vultures continued to apply scoreboard pressure and ultimately claimed victory when Lucas Czajko kicked a pressure goal after the final siren.
Benjamin Dimattina and James Dimattina starred for the Vultures, while Joshua Goudge and 400-gamer Shaun Payze each kicked three for the Pirates.
It was a dream run for the Pirates who claimed incredible wins against Kew and Oakleigh in the lead-up to finals before downing the Bears once again last week.
The Vultures will now face Preston Bullants in next week's decider before earning promotion to Premier C in 2020.