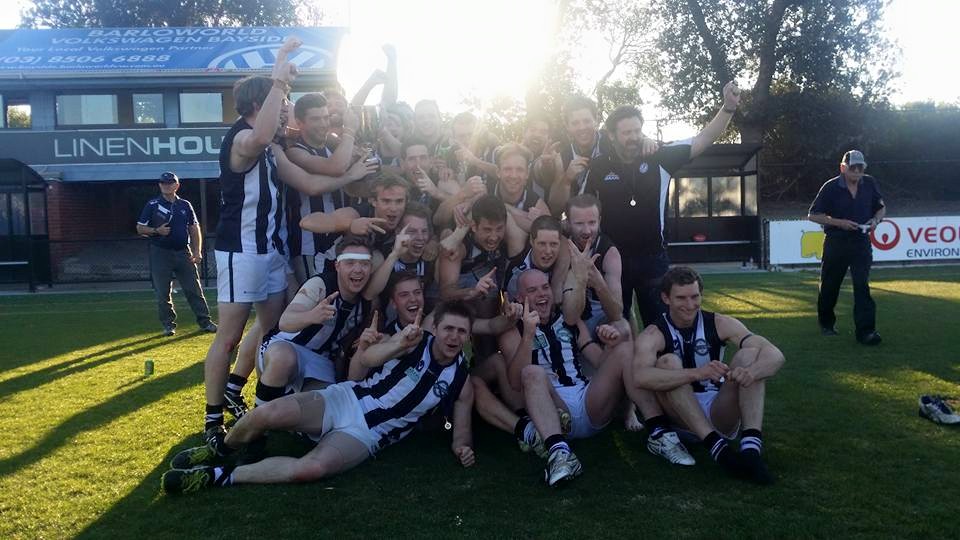 West Brunswick came home like a freight train to record an amazing one-point come-from-behind victory against the previously undefeated Emmaus St Leo's at Trevor Barker Oval.
Trailing by 26 points at three quarter time, the Westies piled on 4.6 to just three behinds in the final term to lead when the final siren blew. A last effort kick from the Animals on the siren bounced the wrong way and instead went over the boundary line.
Bill Irving stood up for the Westies in the final term, applying constant pressure to the Animal's defenders and clunking important contested marks at crucial moments. Irving and Dylan Muscat continued their red-hot form and kicked two majors each.
Nathan Baranello dominated in all facets for the Animals, throwing his body around racking up disposals at will. So much was his impact on the match, Baranello was awarded best on ground in a losing side – a credit to the standard of his performance.
The Animals have been sensational all season, finishing the home and away fixture on top of the ladder and without a loss. Despite their loss, the boys from Emmaus should hold their head's high after a fantastic season and look forward to having an impact alongside West Brunswick in Division 2 next year.