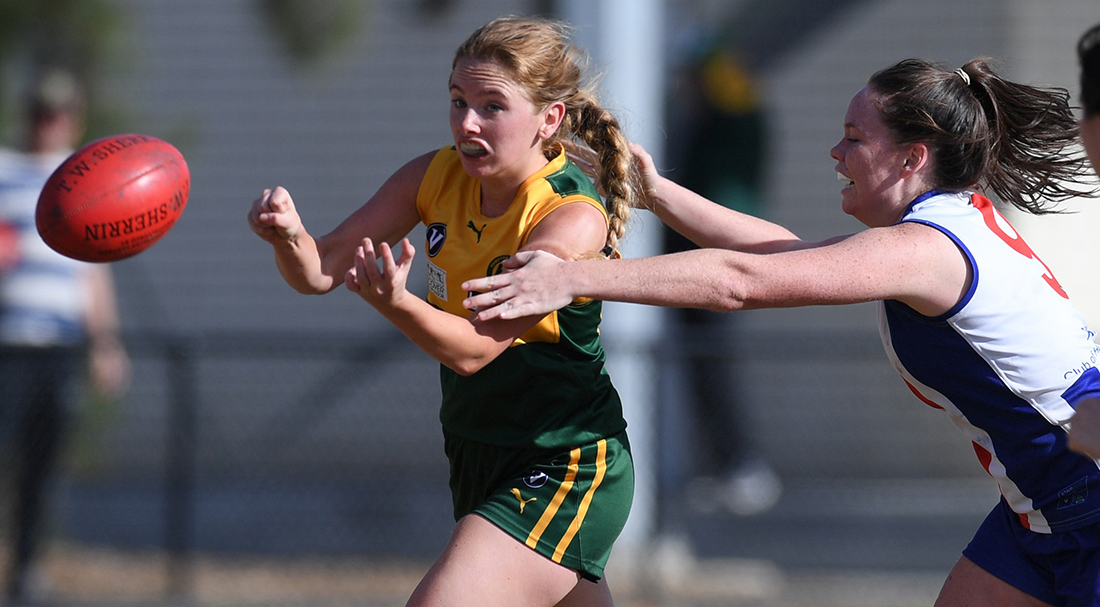 Brett Connell – VAFA CEO
2019 marks our third season of VAFA Wilson Women's football and with 55 of our 73 clubs fielding 77 teams (some of these multiple teams), and over 3000 women having taken to the field, we certainly are leading the way in community sport by providing opportunities for women to participate in our game.
Quite remarkable when you consider in 2015/2016 the brainchild of the VAFA was to create a women's competition to get ahead of the curve, with an anticipated 20 competing teams.
Well, we have certainly done that and more. Having played representative football in each of those years has provided an invaluable experience to both players and coaches alike, which up until then had been the domain of the men who played in the VAFA. Add to that our first VAFA Women's representative team who travelled interstate to defeat the Adelaide FL in 2018, and we are not just ahead of the curve but leading the way in many respects.
To stay cutting edge and to continue to provide the best possible experiences and practices, we need to consult with our clubs regularly.
While our annual women's survey will again be distributed to gather data for future planning from clubs, players, coaches and umpires, we are looking to provide a more practical opportunity to add to the valuable data received from the annual survey.
On Monday August 12 at Elsternwick Park the VAFA will conduct its inaugural Women's Forum where clubs, stakeholders and the VAFA will come together to share ideas, discuss strategies and help plan and implement a sustainable VAFA Women's competition for our future.
Already, 22 of our 73 clubs have indicated they will attend and provide feedback, input and hear from other VAFA clubs regarding the challenges, options and opportunities for us all to grow our women's footprint across the VAFA.
A number of expected discussion points will be around the rules relating our women's competition (i.e. 50mt or 25mt penalties), the structure of our competition (i.e. including a potential Thirds competition; relegation & promotion opportunities) in addition to umpiring focussed topics including allocations, expected standards and rule interpretations.
Other significant points raised, such as the effect the VFLW have on our regular season, twilight matches, fixturing and regrading in general, as well finals scheduling, grounds and hosting rights, will all form part of what is an important learning opportunity for us all. Further high level thoughts on supporting and promoting women's coaching in the VAFA, considerations of future VAFA youth girls competitions and developing stronger links with the likes of the AGSV/APS Girls body are also sure to arise.
One of the outcomes may well be the starting point for the development of a VAFA Women's Plan for the long-term growth, sustainability and prosperity of our VAFA Women's competition.
Make no mistake, participation growth within the VAFA will continue to be driven by our women's competition. Ignoring this fact and investment in this facet of the organisation will be at our peril.
In closing, all the best to all of the women who are playing their final game for the 2019 season this weekend, we trust you have enjoyed the experience and return to the VAFA and your respective clubs in 2020. Thank you for your contribution in making the VAFA what it is today.
See you at the Footy